Another unneeded "candle" standard defeated
March 28, 2013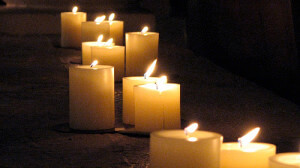 Once again, proposed European for external candle flame requirements for television enclosures were defeated. This is the sixth time since 2008 that GSP and our NGO colleagues have prevented an unneeded flammability standard for electronics promoted by the flame retardant manufacturers. Austria, Switzerland, Germany, Spain, Finland, France, UK, Italy, Sweden, Greece and the Czech Republic voted against this harmful and unnecessary flammability standard for TVs.
Big thanks to the GSP team, Center for Environmental Health, Commonweal, the European Environmental Citizens' Organization for Standardization (ECOS), and many others for their excellent work to stop the use unneeded flame retardants in TVs.
Learn more on our Electronics Standards page.