Science and Policy
Bringing scientific research on harmful chemicals to decision makers
Meetings and retreats
During our meetings and retreats, participants from business, academia, government, and the nonprofit sector as well as the general public share information and develop creative initiatives to reduce the use of classes of chemicals of concern. By focusing on decreasing the use of entire classes, we can stop the cycle of regrettable substitutions, where one harmful chemical is replaced by a related chemical that is later shown to cause similar harm.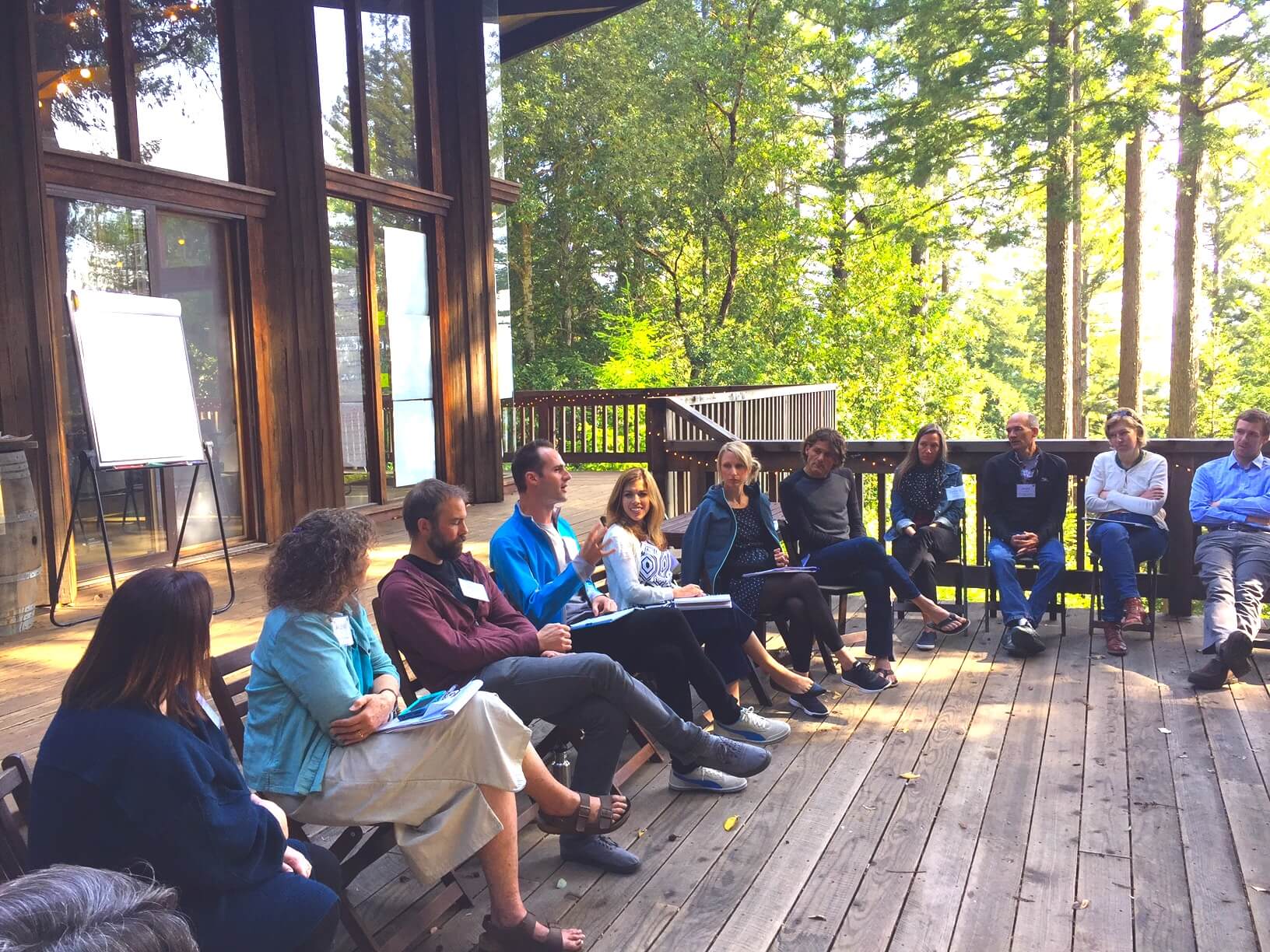 Short background talks by distinguished scientists and industry leaders are followed by structured activities such as small and large group discussions, action plans, and commitments. Collaborations from prior retreats have helped advance government and business policies to protect human and environmental health from harmful chemicals.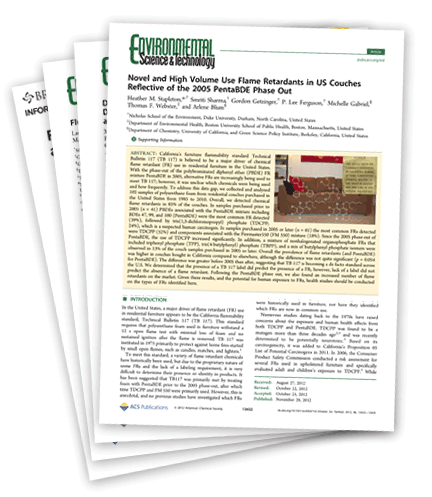 Research communications
Since 2011, we have worked with academic and NGO collaborators to effectively communicate and increase the impact of our peer-reviewed scientific papers. We have developed a unique communications strategy so that our publications reach a wide audience. Some have been viewed by tens of thousands of readers, enabling our research to effect positive changes in policy and purchasing.
Our strategy includes selecting research topics with clear and important policy relevance, collaborating with experts from multiple institutions, choosing an optimal release date, and composing a press release in accessible language with a "hook" to attract attention.
Following this strategy, our studies finding flame retardants in children's products and furniture contributed to these chemicals no longer being used in these products. Our papers on PFAS contamination in U.S. drinking water and PFAS in food contact materials had similar positive impacts. Contact us if you would like to learn more about bringing your research to a wider audience.
Consensus statements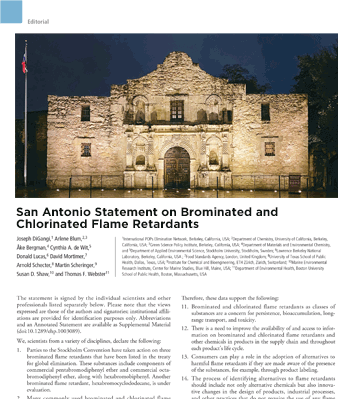 The San Antonio Statement
The San Antonio Statement on Brominated and Chlorinated Flame Retardants documents the health, environmental, and fire safety concerns associated with these chemicals. We developed the statement in partnership with the International Panel on Chemical Pollution and the International POPs Elimination Network. More than 200 health and safety experts from 30 countries signed. You can read the statement here and find more information here.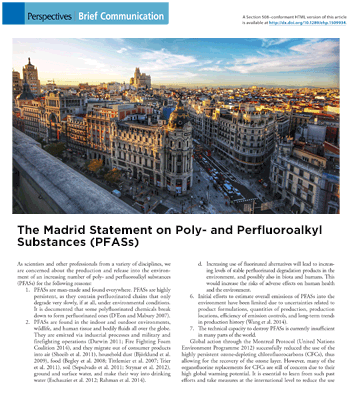 The Madrid Statement
The Madrid Statement on Poly- and Perfluoroalkyl Substances (PFASs) declares that the entire class of highly fluorinated chemicals is extremely persistent, potentially toxic, and should only be used when essential. We led the development of this consensus statement and unveiled it at the 2014 Dioxin symposium in Madrid, Spain. The statement was signed by more than 250 scientists from 38 countries. You can read it here and find more information here.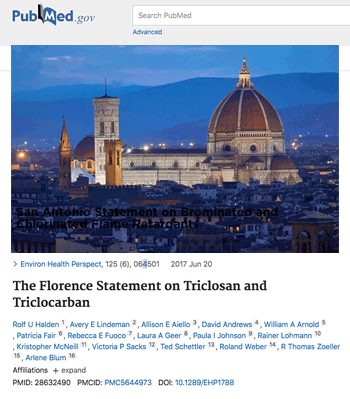 The Florence Statement
The Florence Statement on Triclosan and Triclocarban calls on governments and companies to limit the production and use of triclosan, triclocarban, and other antimicrobials. We drafted this statement with colleagues in academia and NGOs, and introduced it at the 2016 Dioxin symposium in Florence, Italy. The statement has over 200 signatories from 29 countries. Read the full statement here and find more information here.