First-in-the-nation report on chemicals in kids' products
May 15, 2013
Recently, my niece and nephew stopped by a neighborhood street fair. There was the usual fare but most fun, as far as the kids were concerned, was the face painting. My niece opted for a pink kitty face. My five year old nephew went for the zombie (of course). As they say, it's all fun and games until someone gets hurt. After removing the face paint with "hypoallergenic" eye makeup remover wipes his eyes began to swell shut. He went from this: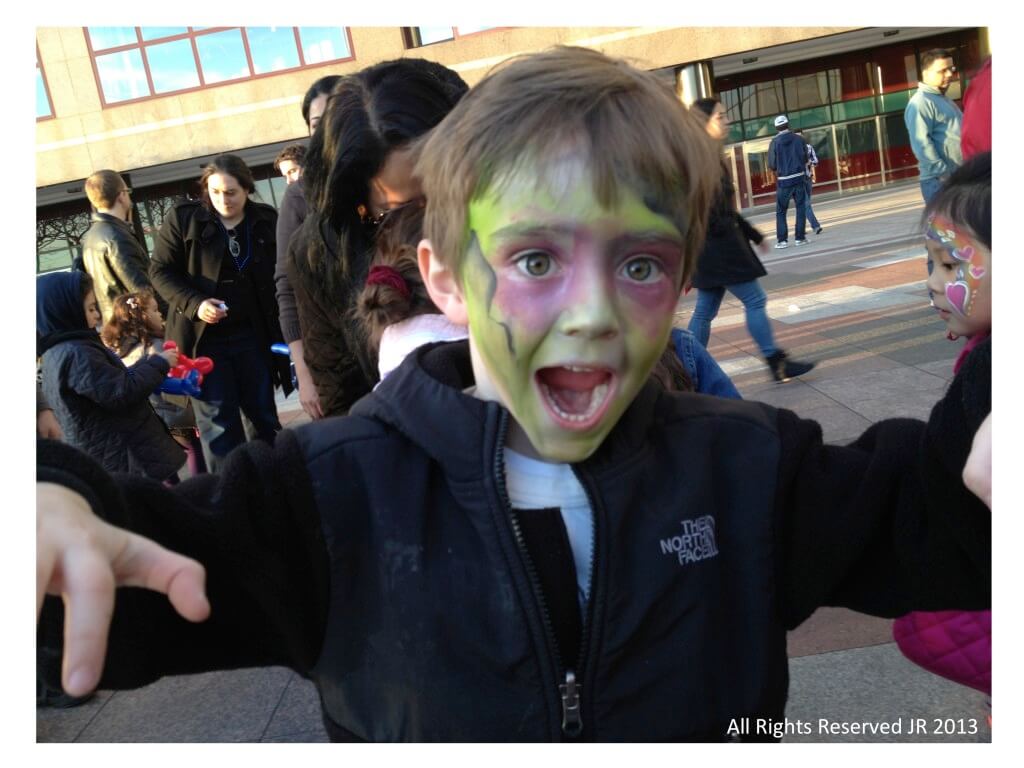 to this: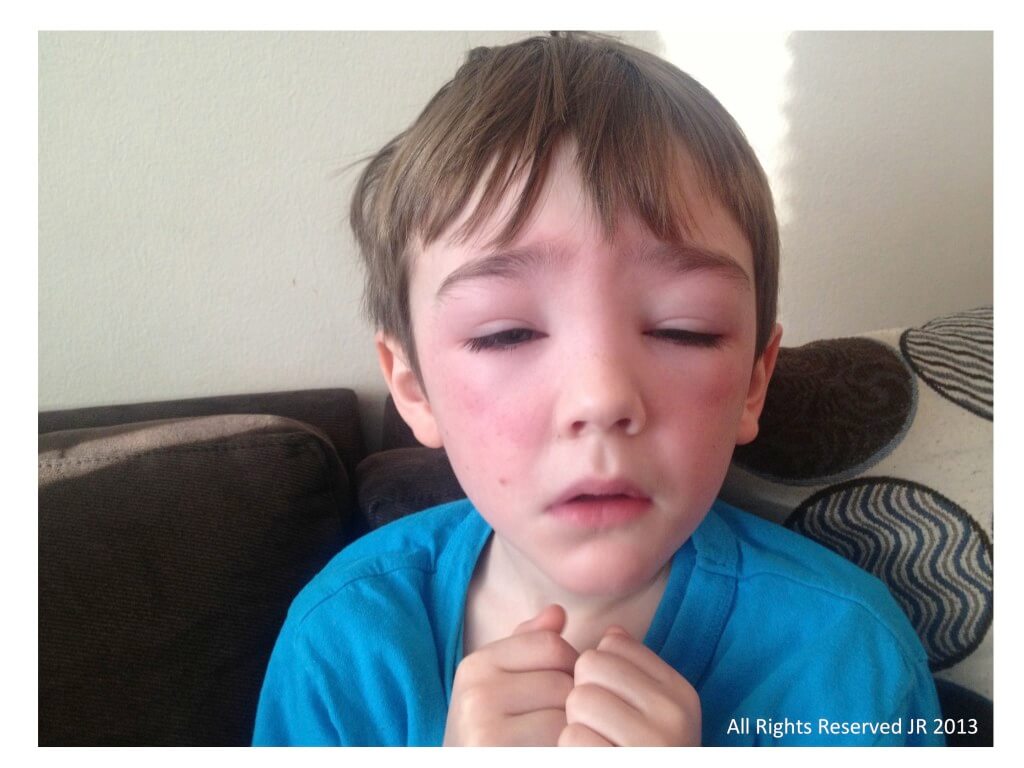 Was it the paint or the wipes that caused this allergic reaction? We don't know but it certainly made me wonder what chemicals are in the products we deem "hypoallergenic" or "safe for use on children". Consumers should know when chemicals of concern are in products so that we can make informed choices and so that we can demand better, safer products. Which brings us to an important law that is beginning to be implemented in the state of Washington.
As mandated by the 2008 Children's Safe Products Act, retailers in Washington State have begun to report the presence of toxic chemicals in products designed for children. The Washington Toxics Coalition has analyzed the reports in Chemicals Revealed: 5,000 Kids' Products Contain Toxic Chemicals and found that makers of kids' products reported using 41 chemicals of concern for children's health, including cancer-causing metals, hormone-disrupting phthalates, solvents, and toxic flame retardant chemicals, specifically Deca, Tetrabromobisphenol A (TBBPA), and pentachlorobenzene. For example, TBBPA was found in Graco car and booster seats, play pens, baby swings, and baby carriers. Baby carriers do not present a fire hazard and are not required to meet Technical Bulletin 117, which means this use of flame retardants is entirely unnecessary.
Major retailers who reported using the chemicals in their products include Walmart, Gap, Gymboree, Hallmark, H & M, and Claire's. While their compliance with the reporting requirements exhibits transparency and responsibility, we hope they will use this opportunity to move away from use of toxic chemicals, especially where they are not needed or safer alternatives exist.
Products reported include children's clothing, footwear, toys, bedding, furniture, and baby products. Children may be exposed when they put items in their mouths or products are used on their skin, or when the chemicals escape into indoor air or house dust. Thousands of children's products currently contain dangerous chemicals underscoring the need for stronger regulation at the state and national level.
What should happen now?
Visit www.mindthestore.org a campaign whose goal is to move retailers to stop selling products containing toxic chemicals.
More states should follow Washington's lead by passing reporting requirement laws. Visit Safer States to find out what is happening in your state.
Tell your legislator to pass the Safe Chemicals Act.