Flame retardant chemicals: from couches to kids
November 28, 2012
Our new study with Dr. Heather Stapleton of Duke University looking at flame retardants in 102 American couches was published today in Environmental Science & Technology. We found that 85% of the couches tested are treated with chemical flame retardants which are either toxic or lack adequate health information. 41% contained chlorinated Tris (or TDCPP), the cancer-causing flame retardant removed from baby pajamas in the 1970s, while another 17% contained the globally-banned chemical pentaBDE. Read more in the press release.
What can you do to reduce you and your family's exposure to flame retardant chemicals? You can learn more by:
Many of the flame retardants we found in couches are associated with hormone disruption, neurological and reproductive toxicity and/or cancer in hundreds of animal studies and a number of human studies. A recent study from Dr. Brenda Eskenazi at the UC Berkeley school of public health found a correlation between a pregnant woman's level of pentaBDE and negative health outcomes in her child at age 7. The moms that had more pentaBDE in their bodies when they were pregnant were more likely to have children with decreased IQ, fine motor coordination, and ability to focus attention.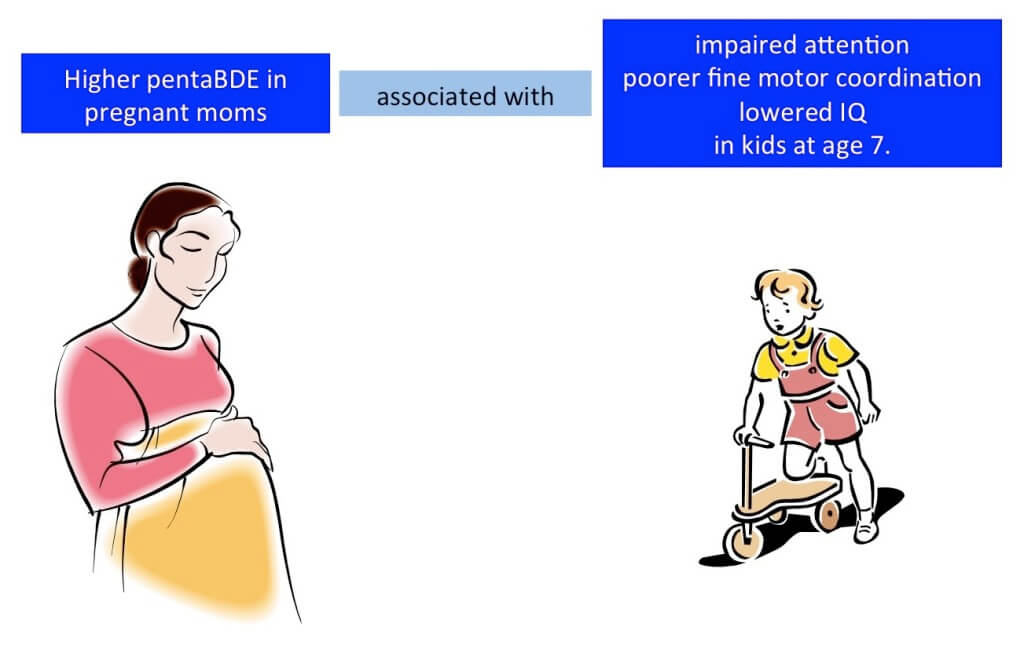 Toxic flame retardants continuously migrate out of furniture foam into house dust. This contaminated dust can be ingested by pets and people, especially small children who are close to the floor and put their hands into their mouths more often.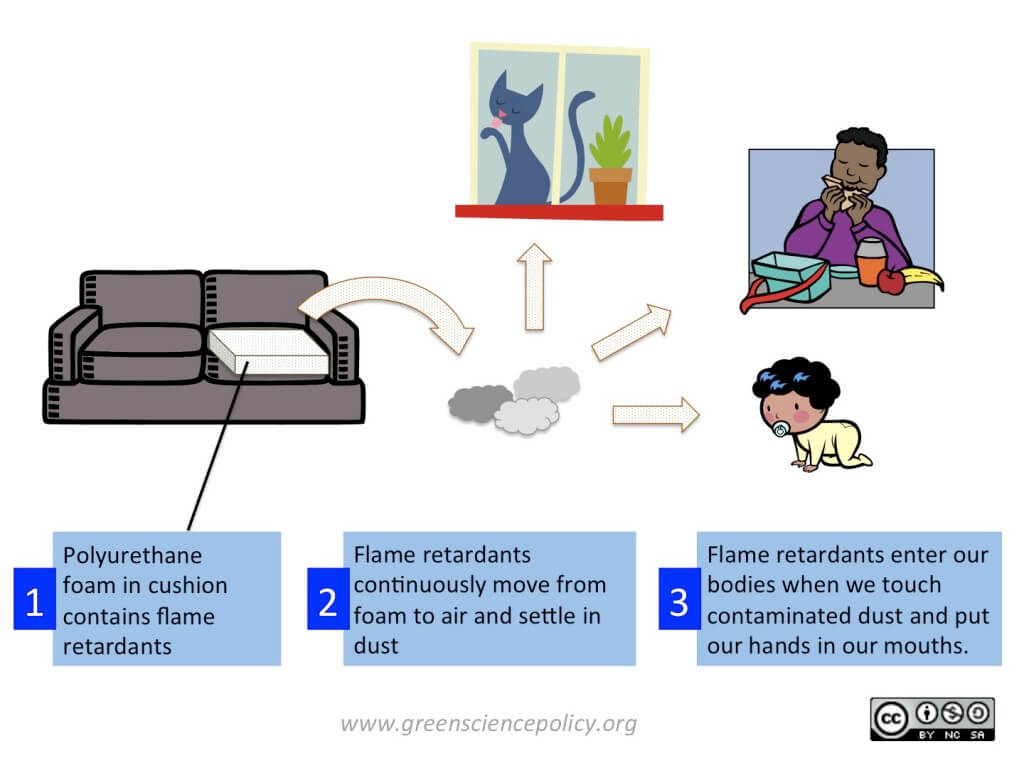 Indeed, another study also published today in Environmental Science & Technology, found that the dust in many homes tested contains harmful retardants at levels above federal health guidelines.
Flame retardants are used in furniture to meet the out-dated 1976 California standard, Technical Bulletin 117, or TB117. The good news is that TB117 is in the process of being revised to provide increased fire safety without the need for flame retardant chemicals. If the change is successful, it should be possible to buy fire-safe and healthy, non-toxic furniture by next summer. Write to the California Bureau of Home Furnishings and Thermal Insulation and tell them you support the change to TB117-2012: [email protected]
Read more in the press in: