"Remove the Handle" – Calling on the CPSC to Turn Off the Toxic Pump
January 13, 2016
Should you ever find yourself enjoying a pint at London's John Snow Pub, you might raise a glass to the pub's namesake, Dr. John Snow, the "father of epidemiology." In the mid-1800s, a cholera outbreak ravaged London's Soho district. Contrary to conventional wisdom, John Snow rightly blamed the epidemic on contaminated water. By studying the "who" and the "where" of the disease, he pinpointed the source of the outbreak – a public water pump on Broad Street. It took some convincing, but he finally persuaded public officials to turn off the pump by removing the handle. The outbreak subsided. This action was a founding event in modern epidemiology. Today, the Big Idea Petition asks the Consumer Product Safety Commission (CPSC) to protect the public from certain harmful products, in other words, to "remove the handle" that "pumps" known toxicants into American homes.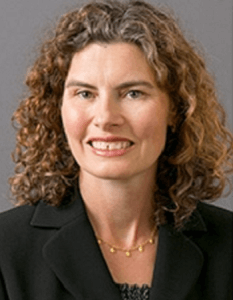 Kim Harley, PhD, is an environmental epidemiologist at the Center for Environmental Research and Children's Health, University of California, Berkeley. Through her research, she tracks the sources and causes of disease. She studies how often diseases occur in different groups of people and why, then applies this knowledge to the prevention of further harm, especially to pregnant women and children.
In 1999, Dr. Harley and fellow researchers began a long-term study investigating the role of chemicals and other environmental factors in the health of low-income, Mexican-American children living in the Salinas Valley of California. They enrolled 601 pregnant women living in Salinas and monitored the women and their children's health examining and testing the children every 1 to 2 years. One of the environmental contaminants they measured was penta-BDE (or PBDE), the main flame retardant used in furniture at that time.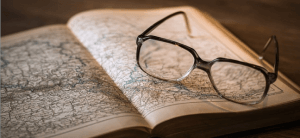 Highest Levels of Flame Retardants Ever Published
Results showed that longer time living in California, and more upholstered furniture in the home, correlated to higher levels of PBDEs in the pregnant women's blood. Most alarming, "the levels of flame retardants in the blood of these Latino children, who were all born in California, were among the highest levels ever published, three times higher than their mothers during pregnancy, and seven times higher than children living in Mexico."
Negative Impacts on Reproduction & Long-term Effects on Children
Higher levels of flame retardants in pregnant women's blood were associated with longer time to get pregnant, lower birth weights, and lower thyroid levels during pregnancy (which is bad for maternal health and fetal development). And, when researchers assessed the development of 300 children at ages 5 and 7, the mothers' flame retardant exposure was associated with lower IQ, attention deficits, and poorer fine motor control.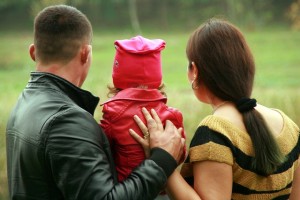 These results aren't limited to this study or these people. "Other scientific studies of completely different populations found similar adverse health effects":
Altered thyroid hormone during pregnancy
Decreased birth weight
Impaired neurodevelopment, cognitive and behavioral performance in children
Hormonal changes in men, including decreased semen quality
Undescended testicles
Early puberty in girls
Regrettable Substitutions
When Dr. Harley's research began, penta-BDE was the predominant flame retardant used to meet California's furniture flammability standard, TB117. Since then, penta-BDE has been phased out, but the replacements include chlorinated Tris (or TDCPP, a known carcinogen and mutagen) and FireMaster 550, which have been "found in 100% of California homes and childcare facilities tested" by Dr. Harley's colleagues. These chemical substitutes "are from the same family, used at similar concentrations, and appear to share many of penta-BDE's adverse characteristics." And, by their nature, these organohalogen chemicals will migrate out of products, and can make their way into people's bodies.
It is Dr. Harley's professional opinion that other organohalogen flame retardants may pose similar risks. She believes that a ban on products containing organohalogen flame retardants "is necessary to avoid exposure of pregnant women and children to this class that includes chemicals…found to be harmful to human health."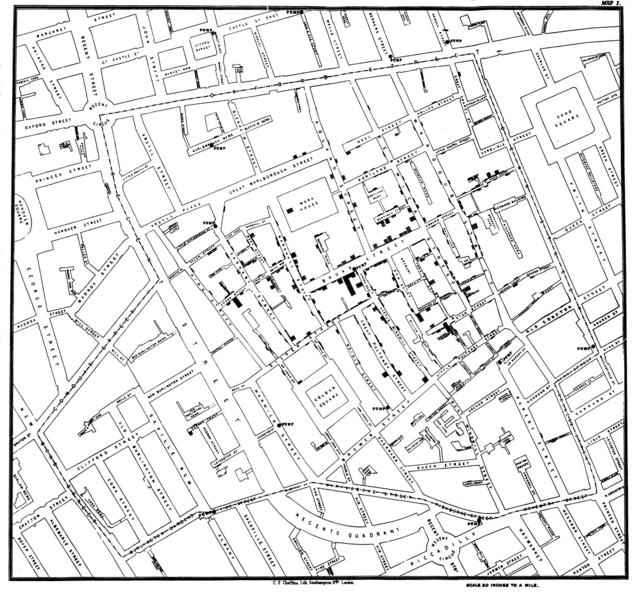 John Snow's Legacy
To the left is John Snow's original 1854 map. Cholera cases are indicated in black. Every year members of the John Snow Society meet to honor the man and his contributions to science and health. Part of their tradition is to remove and replace the pump handle "as a reminder of the continuing challenges to public health in water and other fields." The society's speakers pose critical questions like "What pump handles need to be removed to save the most lives in this century?"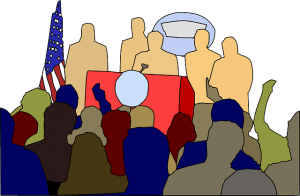 Update on the Big Idea Petition
On December 9, 2015 the CPSC held a public hearing on our petition to protect consumers from all additive organohalogen flame retardants in children's products, furniture, mattresses, and electronics. Green Science Policy Institute scientists, Dr. Arlene Blum and Dr. Simona Balan, were among 23 experts who testified in support of the petition. Supporters of diverse backgrounds included chemists, toxicologists, fire scientists, nurses, and other public health and consumer advocates. Only five speakers opposed the petition—all were chemical industry representatives. The 90-day public comment period ends January 19, 2016. The Commissioners' thoughtful comments and questions indicate that they are giving the petition due consideration. You can view the hearing here.
This article is the fourth installment of our blog series, "Scientist Spotlight: The Scientists Behind our Consumer Products Petition."