The Proof is in the Sewage: Can Harmful Chemicals Move from Sofas to the Environment and Our Bodies?
July 31, 2015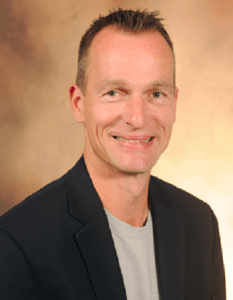 Rolf Halden: halogenated flame retardants contaminate natural resources and our bodies
Rolf Halden is a professor at Arizona State University, adjunct faculty at John Hopkins, and an expert on the environmental impacts of industrial chemicals.
According to Dr. Halden, chemicals in the same family are similar in composition and structure, and thus also have similar adverse effects. Because of this, he strongly believes that hazardous chemicals should be regulated as classes, rather than continuing the common practice of replacing toxic chemicals with other chemicals in the same class.
The class of halogenated flame retardants poses both human health and environmental risks by being toxic, bioaccumulative, and persistent in the environment. Dr. Halden's own research has focused on the danger of these chemicals. His lab recently used treated sewage sludge, also known as biosolids, to identify and prioritize persistent and bioaccumulative chemicals. Study results suggest halogenated flame retardants are more disagreeable than the sludge itself: as many as 93% of the potentially bioaccumulative chemicals detected in sewage sludge were halogenated, with brominated flame retardants ranking third most abundant.
This astonishing result shows just how widely halogenated flame retardants are used and how they persist once they enter our environment. Keep in mind, biosolids already have been treated and are considered safe for land application. About half of sewage sludge, known to contain these harmful chemicals, is used for land reclamation or as fertilizer to grow the food we eat.
Because of the persistence and extensive movement of halogenated flame retardants in the environment and their adverse effect on the recyclability of biosolids, Halden advises that these compounds should not be used in products where they do not provide a fire safety benefit, like those addressed in the petition.
We are awaiting the CPSC's decision on whether or not it will consider our petition and take this decisive step towards protecting us and our environment from the unnecessary use of harmful flame retardant chemicals.
Then, you can worry about the monster on your screen rather than the toxics in your couch and their surprising journey from your furniture into our water and land resources and into our bodies.
This article is the first installment of our blog series, "Scientist Spotlight: The Scientists Behind our Consumer Products Petition."