Yet another "candle" standard for TV enclosures rejected in Europe
July 25, 2012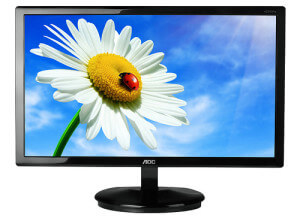 Based in part on the hard work of our coalition this April, Austria, Switzerland, Germany, Spain, Finland, France, UK, Italy, Sweden, Greece and the Czech Republic rejected yet another "candle" standard which would have led to flame retardant chemicals in the enclosures around televisions without a fire safety benefit. According to our colleagues at the European Environmental Citizens Organisation for Standardisation, ECOS, this "shows the impact that we can have as a civil society, sending a very strong signal to chemical manufacturers."
In the UK a new organization was launched to "to safeguard the consideration of sustainability interests in British standards." You can read more about it here.
However the flame retardant chemical industry is not giving up. There is another plan for a new document with a candle flame ignition requirement for televisions that will face an additional round of voting in the IEC in 2012/early 2013.
You can read more on our Electronics Standards page.