January 2022: PFAS in Sea & Spectacles Spray?
In this edition:
We hope you are staying safe and healthy. Thanks to all our supporters, we just had our best-ever end of year fundraising campaign. Your gifts will set us up well for scientific and policy work to protect our health and environment in 2022.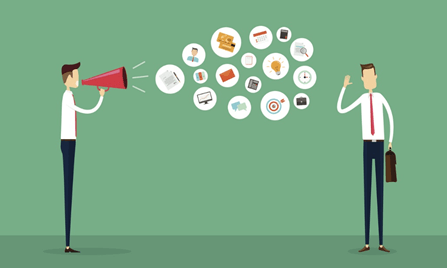 More than a decade ago, we initiated our unique communications strategy when we published our joint research on toxic flame retardants in baby products and furniture. This was during our many years of arduous effort to update the California furniture flammability standard so that now flame retardants are no longer needed in our nation's furniture & children's products.
Back then, I would have thought it impossible to stop the use of all flame retardant chemicals in furniture. Excellent news is that New York has just followed California and banned all flame retardants—not only in furniture—but also in mattresses and electronic enclosures as well. This legislation from the Empire State should benefit our health and environment and also give the electronics industry a much-needed push to stop the unnecessary use of flame retardants.
As we celebrate this victory, we've begun working on the next frontier in reducing the use of harmful flame retardants: transportation. Look for our February newsletter to learn more about the issue of flame retardants in cars, what we're doing about it, and how you can participate to help solve this problem.
As for PFAS, two major studies published by our colleagues in the past month may be of interest to you.
Do you use anti-fogging sprays for your glasses? Research from the Stapleton lab at Duke University found very high levels of PFAS in most products used to defog glasses and face shields. Such sprays are now being used more than ever to prevent "foggy glasses syndrome" a side effect of mask-wearing. You can read more about this troubling finding below.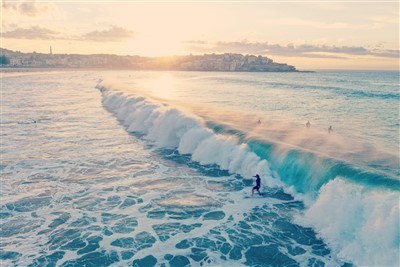 Do you live or vacation by the sea? A team at Stockholm University found that many of the PFAS that wash into the ocean are re-emitted into air with the crashing of waves. This contradicts the common assumption that PFAS would go into the oceans and eventually be diluted or sink to the bottom.
"Our study gives a new dimension to the meaning of the term forever chemicals. Even the PFAS we thought would be lost to the sea boomerang back for us to be exposed all over again," said co-author Ian Cousins.
We were pleased that these studies received significant media attention. If you're a scientist doing important research that should be reaching the public and decision makers, please see our communications page for tips and resources as well as our Nature article.
As PFAS get more research and policy attention, it can be hard to stay up to date with the latest information. That's why we created the PFAS Central website in partnership with the Social Science Environmental Health Research Institute at Northeastern University. Be sure to visit the site if you're interested in PFAS, and see the blurb below about making use of the search function.
Finally, our Institute would like to hire an Office and Operations Manager to work in our Berkeley office in support of our projects towards a healthier world. You can learn more on our jobs page. Also, I am looking for someone to provide me with administrative help for several hours each week. Contact [email protected] to apply. Please share these job openings.
Best wishes for 2022,
Arlene and the Green Science Policy Team
Mist Connection: Concerning Levels of PFAS in Anti-Fogging Products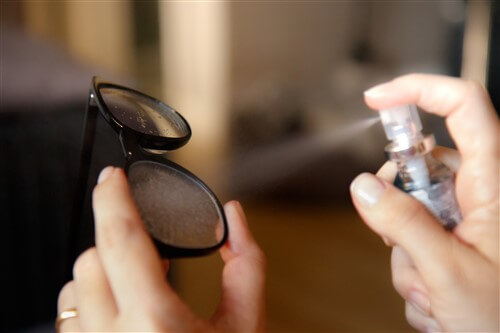 By Jonas LaPier
PFAS were recently found in sprays and cloths used to prevent eyeglasses from fogging, products that are especially useful with frequent mask-wearing nowadays. Our colleagues in the Stapleton lab at Duke University tested nine popular anti-fogging products and found PFAS in all of them. Moreover, the amount of PFAS in most of these products was alarmingly high.
The authors calculate that if you assume 1% of these solutions enters the body, through inhalation or through the skin, your exposure would be 14 to 500 times greater than drinking 1 liter of water contaminated at the EPA's health advisory level. In other words, they are full of PFAS.
"It's disturbing to think that products people have been using on a daily basis to help keep themselves safe during the COVID pandemic may be exposing them to a different risk," said Heather Stapleton, the senior author of the study.
Researchers have not previously studied anti-fogging products and only a few were tested in this first study, so not much is known about the extent of PFAS use in other products. At this point we are not aware of PFAS-free alternatives, but we will post them on our PFAS Free page as we learn more. For now, you can read this article for tips on preventing foggy glasses syndrome.
You may also be interested in watching this short video or reading the original paper for more detailed information.
Are there "Forever Chemicals" in Your Kitchen Counter?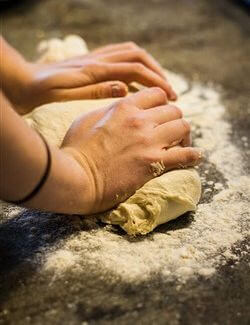 By Hannah Ray
What are your favorite seasonings for food - salt, pepper, ketchup, parm? How about a sprinkling of PFAS?
We've recently learned that PFAS are a common ingredient in kitchen countertop sealers. This is concerning because:
Well-studied PFAS have been linked to health harm.
PFAS might migrate from a food prep surface to the food itself, or to household dust, leading to human exposure.
PFAS can also contaminate the environment and harm human health during product manufacturing and disposal.
Read our blog post to find out which types of countertops need sealers, as well as how purchasers, manufacturers, and government can avoid PFAS in sealers. For example, TriNova sells a sealer that's fluorine-free.
They use the EPA's Safer Choice Ingredient List as a guide and practice chemical transparency in compliance with California's "Cleaning Product Right to Know Act." By disclosing their ingredients, they allow customers and experts like ChemForward to evaluate product safety. This fluorine-free sealer is now listed on our PFAS-Free page.
Making the Most of PFAS Central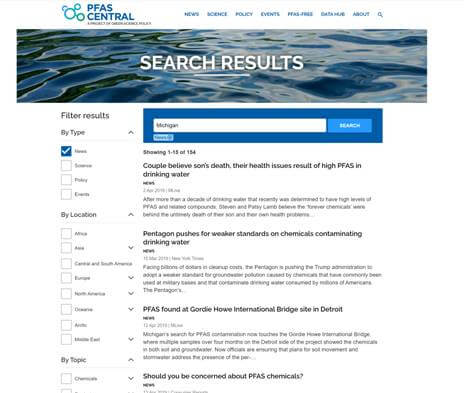 By Lydia Jahl
If you want to stay current with the latest about PFAS, please check out our website PFASCentral.org. We update the website every week with the best recent news articles on PFAS, scientific papers, policy updates, and events. To learn more about your own interests, you can use the search function on the top right of any page. For example, if you live in Michigan you could search for "Michigan," and then use the filters on the left to select "news" in order to read current news articles on PFAS in your home state. Or, if you are a new graduate student who wants to learn about fluorotelomer alcohols or FTOH, search "FTOH" and select "Science" articles. Search results can be further refined by location and topic.
PFAS Central is also home to our Data Hub and the PFAS-Free Products list, and be sure to follow us on Twitter for updates on all our six classes. Happy PFAS learning!
European Chemicals Agency publishes first set of assessments for chemical groups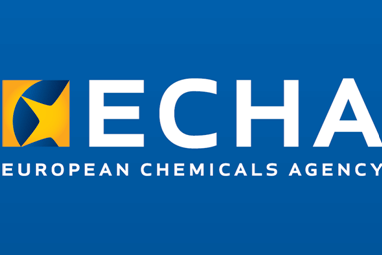 By Carol Kwiatkowski
As we know only too well, the usual substitute for a restricted hazardous chemical is a chemical cousin—similar in structure, function—and not surprisingly toxicity. How can we solve this serious problem? In the EU, the European Chemicals Agency (ECHA) is taking action by assessing large groups of chemicals together.
In December, ECHA published their first set of chemical group assessments, including the entire class of phthalates. Phthalates are hormone disruptors that make plastics softer and fragrances last longer. They are often used in toys, food packaging, personal care products, and air fresheners. They are among our Institute's Six Classes of chemicals of concern.
ECHA's approach combines chemicals that are structurally similar into groups on the assumption that they are likely to have similar hazard profiles and are used in similar ways. The 19 groups just published cover over 450 substances. Unfortunately, actions such as chemical risk management are still being applied on an individual chemical basis, but group assessment is one step in the right direction.
We are happy to see the class approach being used by a government agency. More information and links to assessments can be found on the ECHA website.
Calendar
Feb. 4th, 2022, 9am - 3:30pm Pacific:
PFAS in San Francisco Bay Fish: Sources of Contamination and the Perspectives of Fishing Communities
Arlene's talk will introduce PFAS at this online meeting to discuss how to protect those who catch and consume fish from the SF Bay. Organized by Clean Water Action, the San Francisco Estuary Institute & the California Indian Environmental Alliance.
Register here.
Receive Updates By Email
Subscribe to our monthly newsletter and get these updates delivered right to your inbox!