July 2022: All (Toxic) Things Considered
In this edition:
Last month I participated in the inspiring Third National PFAS Conference in Wilmington, North Carolina. Memorable stories from members of PFAS contaminated communities alternated with cutting edge scientific talks. I was especially moved by how appreciative the community members were of the scientists' efforts on their behalf.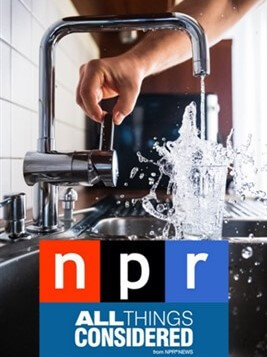 In the opening keynote address, Radhika Fox, EPA Office of Water, delivered big news: very much lower drinking water health advisory levels for several PFAS. EPA calculated PFAS concentrations in the very low parts-per-trillion range as new upper limits for avoiding adverse health effects. In other words, even infinitesimal levels of PFAS can harm our health.
I was invited on NPR's "All Things Considered" to talk about this surprising development with Mary Louise Kelly. The resulting four-minute interview is a short primer on how to navigate a world rife with "forever chemicals." I hope you'll listen and share. More about the EPA's new advisories and what they mean is below.
Perhaps the most impactful element of the conference was the community engagement. Kids from the local Cape Fear community—a region with severe long-term PFAS contamination—made drawings to thank the scientists studying PFAS for coming to their community. Our office now has a thank you note with a child's drawing of removing PFAS from water to reminder us of why we work so hard.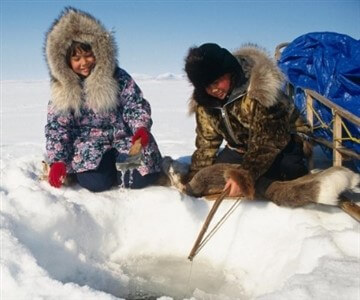 In less encouraging news, a recent study found that PBDE flame retardants and PFAS have accumulated in animals traditionally eaten by Indigenous Peoples of the Arctic. The proliferation of ocean microplastics and melting of glaciers are spreading these contaminants far from their sources. This is a very sad and serious environmental injustice that needs to be addressed.
"The convergence of climate, chemicals and plastics has not been fully appreciated by the scientific community or climate-justice activists," our colleague Pam Miller, Executive Director of Alaska Community Action on Toxics, told Alaska's NPR station. We agree, as we explained in our New York Times op-ed last year.
Finally, our Institute would like to hire an Operations Director, primarily based in our North Berkeley office. Please share this job posting with your networks.
Kind regards,
Arlene and the Green Science Policy team
Are There Batteries in Your Smoke Detector?
Have you ever ripped out the batteries from your smoke detector because it went off for no apparent reason while you were cooking or showering?
Good, functioning alarm systems will protect us from fires in our homes and they are a much more effective and healthier option than adding potentially toxic flame retardants to our TV cases or couches.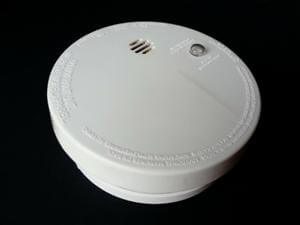 According to Jay Fleming, our longtime colleague from the Boston Fire Department, photoelectric smoke alarms are a much better alternative to the more commonly-used ionization smoke alarms. They can detect smoke from smoldering fires and do not give so many false alarms.
Photoelectric alarms are now required in Massachusetts, and data shows that they have led to a decrease in fire deaths. You should periodically check your smoke alarms to verify that they are functioning. If you have disabled yours because of nuisance alarms, you might want to instead install a more effective photoelectric alarm.
Your Hairstyle Will Last Long, the PFAS Will Last Longer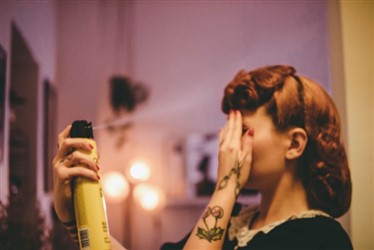 By Lydia Jahl
When long-chain PFAS were discovered to be persistent and harmful to health, the chemical industry claimed that short-chain PFAS were a safe substitute. However, scientists soon learned that short-chain PFAS were just as problematic and that PFAS should be regulated as a class. Now, the chemical industry is grasping at straws, claiming that ultra-short-chain PFAS should not be regarded as PFAS.
Unfortunately, some PFAS definitions used by the EPA do not include ultra-short-chain PFAS, a decision without clear reason that has been questioned by leading scientists. As I presented at a recent conference, a broader definition of PFAS including ultra-short-chain PFAS like hydrofluorocarbon & hydrofluoroolefin refrigerants and aerosol propellants is necessary for health and environmental protection. While these ultra-short-chain PFAS are less potent greenhouse gases and less persistent than their predecessor chlorofluorocarbons, they break down into the persistent trifluoroacetic acid (TFA). TFA concentrations have been increasing worldwide in samples like Arctic ice and leaves in Germany and have even been detected in blood samples.
Hairsprays, refrigerators, and other products commonly use ultra-short-chain PFAS even though there are safer alternatives available. Refrigeration systems and electric vehicle heat pumps can use natural refrigerants. Consumers can also make a difference by avoiding hairspray or other products that use ingredients containing "fluoro" and instead seeking alternatives that use compressed air instead of PFAS.
Making Sense of EPA's New PFAS Health Advisories
By Rebecca Fuoco
You've heard that the EPA set incredibly low "health advisories" for PFAS. But what does that mean?
The health advisories identify the concentrations of PFAS in drinking water "at or below which adverse health effects are not anticipated to occur." Although these advisories are not enforceable regulations, they are meant to assist federal, state and local officials, as well as managers of water systems in their decision-making.
The EPA calculated that those concentrations are 0.004 parts per trillion (ppt) for PFOA, 0.02 ppt for PFOS, 10 ppt for GenX chemicals, and 2,000 ppt for PFBS.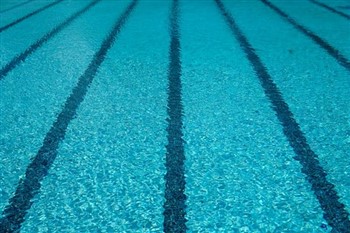 These numbers are hard to wrap your head around. One way to think about them is that 1 part per trillion (ppt) is equivalent to a single drop of water in 20 Olympic-sized swimming pools.
EWG's David Andrews calculated how much lower the new levels are than the previous levels. "EPA is saying that the PFAS chemical PFOA is 17,500 times more toxic than they thought in 2016. And 100,000 more toxic than 2009."
These near-zero numbers mean that much of our nation's drinking water has harmful levels of PFAS. The math may be complicated, but it's simple to recognize that we need to end all non-essential uses of PFAS as soon as possible.
Are Your Tires Killing Salmon?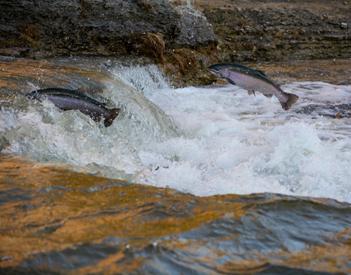 By Hannah Ray
When it rains, stormwater runoff from roads washes chemicals from car tires into streams and rivers. This runoff can poison coho salmon - and thanks to a Science article, we now know why. Scientists narrowed down the chemical culprit to be a compound called 6PPD-quinone - the reaction product of ozone with 6PPD, a preservative in all road vehicle tires. The chemical stops tires from cracking and failing, but it is poisonous to salmon and aquatic creatures.
The Safer Consumer Products department within the California Department of Toxic Substances Control is proposing to list motor vehicle tires containing 6PPD as a priority product. This means that tire manufacturers will need to perform an alternatives analysis - a process that evaluates toxicity and other information concerning 6PPD and compares those data to alternative chemicals or product redesigns that may make the product safer. The public comment period for the rulemaking is open through July 20.
For now, what can you do to reduce 6PPD emissions and protect salmon? According to an article by radio station KUOW, conscious citizens can:
Drive less. Fewer miles driven equals less tire dust.
Keep tires properly inflated.
Drive less aggressively - don't "lay rubber."
Drive smaller vehicles - these shed less tire dust.
Buy tires with the longest warranty period available - these are the ones that wear the least. (SFEI factsheet)
Green Science Policy Institute in the News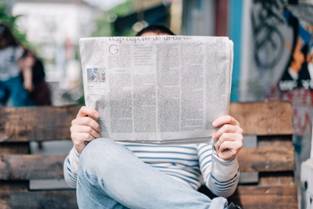 Below are recent news articles, blogs, podcasts, newsletters, and more that have featured our Institute's work and expertise.
Calendar
July 15, 2022 9am-12pm Pacific
The Climate Emergency Mobilization Task Force (CEMTF) will be hosting the 3rd Virtual Summit Series on Climate, Equity & Race: United Actions for a Just and Regenerative Future
Our Institute's Science and Policy Senior Associate Dr. Carol Kwiatkowski will be speaking about PFAS at 10am in the session on Petrochemicals, Plastics, and Climate. CEMTF is a Bay Area coalition of elected officials, city & county staff, community based and nongovernmental organizations, youth, environmental and social activists, and front line communities addressing inequities and causes of the climate emergency.
Receive Updates By Email
Subscribe to our monthly newsletter and get these updates delivered right to your inbox!