June 2020: Don't Get Sick While Trying to Stay Well
In this edition:
The past month has been heart wrenching, but provides some hope. While devastated by the killing of George Floyd and so many others, we are heartened by the massive social movement calling for racial justice that has mobilized. We do hope the loud and clear demands will be heard and answered.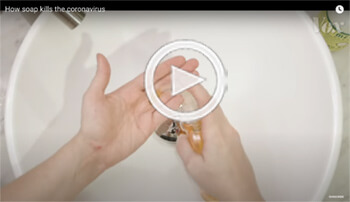 Meanwhile, the global coronavirus pandemic continues unabated. We are collaborating with colleagues to shine a light on another concerning side effect of the coronavirus response: increasing use of unnecessary and harmful antimicrobial chemicals. We shouldn't make ourselves sick when trying to stay well. I recommend watching and sharing this short video on hand washing that explains how "just any old soap works. You don't need soap marked as 'antibacterial'…there's no proof it's any more effective."
And the coronavirus isn't the only reason to wash your hands. Earlier this month we helped publicize a new study finding that flame retardants added to plastic TV cases can migrate out of the cases into dust and also transfer to cell phones. We are doubly exposed to the chemicals–from dust and our phones. Our communication campaign for the paper garnered international news coverage. You can learn more in the blurb below, or read these articles in U.S. News and UPI.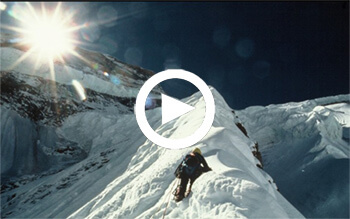 From the Telluride Mountain Film Festival held online last month , you can view my "Mountains and Molecules" talk on harmful PFAS chemicals and the class concept in conversation with Liz Rosenbaum, who heads the Fountain Valley Clean Water Association in Colorado. Liz and I discuss mountain-climbing as a metaphor for solving big challenges, ranging from the coronavirus pandemic to slower-moving pandemics like climate change and long-term harm from PFAS chemicals.
The Consumer Product Safety Commission should help protect us from such harm as they regulate the safety of more than 15,000 types of products. A concern is that the current nominee for a seven-year term to lead this agency is former chemical industry lobbyist Nancy Beck. During her tenure at the EPA, Beck helped weaken protections against a host of toxic substances. Two Republican Senator's opposition has been reported, but two more are needed to stop her appointment. You can contact your senator here if you want to oppose the nomination of Nancy Beck.
We hope you can enjoy summer and the outdoors during these turbulent times. And remember that voting is our privilege and responsibility.
Warm regards,
Arlene and the Green Science Policy team
Another Reason to Wash Hands: Flame Retardants
By Rebecca Fuoco
Harmful flame retardants may be lurking on your hands and cell phone, according to a peer-reviewed study from Miriam Diamond at the University of Toronto and colleagues.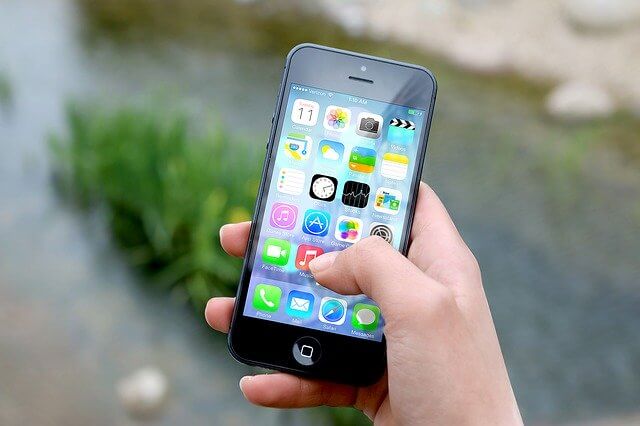 The researchers found that halogenated flame retardants added to plastic TV cases can move from the TV to indoor air and dust, to hands, and then to cell phones and other hand-held electronic devices. Once on your cell phone, that surface provides an ongoing source of exposure to these chemicals each time you touch your cell phone.
Why are TVs a source of flame retardants? The answer lies in the odd story of old "instant-on" cathode ray tube TVs manufactured in the 1970s that sometimes caught on fire. The response was to recommend flammability standards that led to large amounts of flame retardants added to the outside casings of the TVs.
However, those same levels of flame retardants continued to be used even after the industry moved to current TVs that pose a minimal fire risk. Indeed, this 2019 investigation found organohalogen flame retardants in major brand televisions. This is despite the fact that fire safety for TVs can be achieved through innovative product design and materials instead of added flame retardants. This means that recently manufactured TVs often contain high levels of harmful flame retardants–which are ending up on our hands and then getting into our bodies–for no good reason.
While we can reduce our exposure with handwashing, the electronics industry should stop adding these toxic and unnecessary chemicals to TVs in the first place.
Luckily, some governments and agencies agree. The U.S. Consumer Product Safety Commission has taken steps to ban electronics casings with organohalogen flame retardants. Similarly, the European Union is banning organohalogen flame retardants in plastic TV and other electronic display casings and the state of Washington is moving forward with determining regulatory action on toxic flame retardants in plastic electronic casings.
We hope more progress is made in preventing the use of flame retardants in electronics and the many other products for which there is no added fire safety benefit. My dry, cracked hands can only take so much washing.
A Repeating Story of PFAS Contamination
By Tom Bruton
A chemical manufacturer voluntarily phases out its use of a harmful PFAS and replaces it with another PFAS that is said to be less toxic. The identity of the replacement chemical is protected as confidential business information, so it's hard to know if that's true.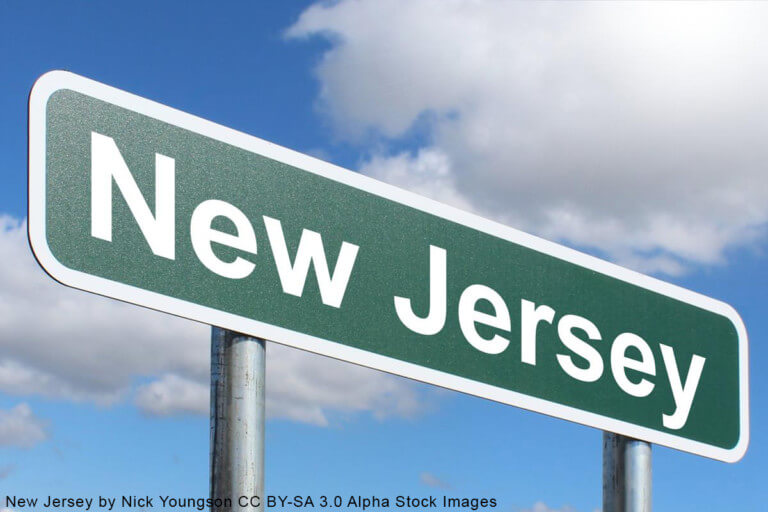 Later, after years of careful scientific detective work, government scientists identify the replacement PFAS and discover that it has contaminated wide swaths of the environment downstream from the chemical plant. Only then do other scientists begin the work of showing that this chemical is, indeed, toxic.
Sound familiar? This is the story of GenX, a PFOA replacement that has been in the headlines since it was discovered in North Carolina drinking water in 2017. Now this story is repeating itself in a different state, with a different company, but with the same problematic class of chemicals.
Scientists from the New Jersey Department of Environmental Protection and the U.S. EPA have identified a novel group of PFAS–chloroperfluoropolyether carboxylates–in soils in the Garden State. The source of the contamination appears to be air emissions from a Solvay facility that formerly used a long-chain PFAS called PFNA. Just as Chemours replaced PFOA with GenX, Solvay swapped out PFNA (a chemical that is known to be harmful) for these new PFAS (for which health and environmental data are scarce). While little is known about the potential toxicity of the chloroperfluoropolyether carboxylates, we do know that they have ridden the air currents and has been found in soils and water throughout the Northeast. Scientists measured these same chemicals in soils as far away as New Hampshire, and pointed to the Solvay plant as the likely source.
You can read the research here in Science, where it is accompanied by an excellent Policy Forum piece that points out the problems with our regulatory system that allowed this to happen. Also check out Sharon Lerner's story.
PFAS-Free Shopping
By Seth Rojello Fernández
Thanks to the hard work of advocates and increasing media attention, more consumers want to avoid PFAS when shopping for clothes, cookware, personal care products, and more.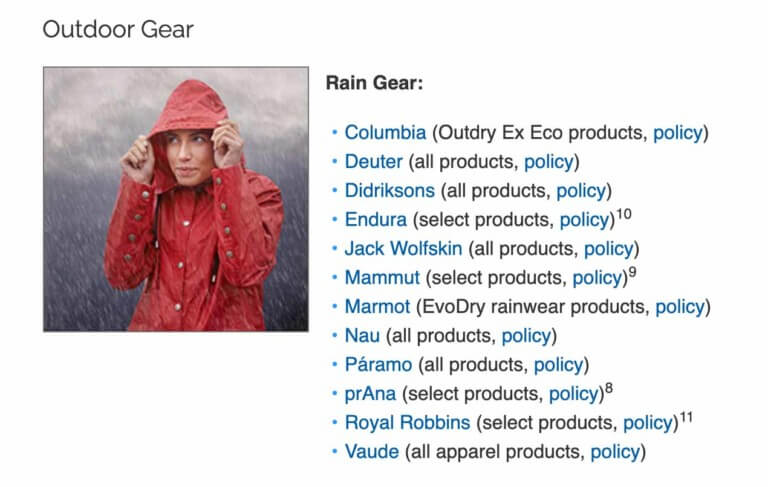 For the release of the Mark Ruffalo film Dark Waters, the true story of our attorney friend Rob Billot, we debuted our PFAS-free products page, listing products from frying pans to dental floss that are all made without the intentional use of PFAS. Major brands such as Burberry, Johnson & Johnson, Columbia, and Adidas make up this list of PFAS-free products available here in North America.
Fidra, a science-based environmental non-profit based in the UK, has published its own PFAS-free products page, with products from Europe. Although the two lists overlap, differences include Fjällräven, Klättermusen, and C&A, which are more available in Europe.
As consumers wield their purchasing power for products free of toxics, our Institute and Fidra's believe that companies will move away from "forever chemicals" towards a healthier future.
Toxicity Comes Standard
By Joe Charbonnet
Though many factors contribute to health problems for the poor and people of color, older furniture–which is often passed on to lower income households–is perhaps a surprising one.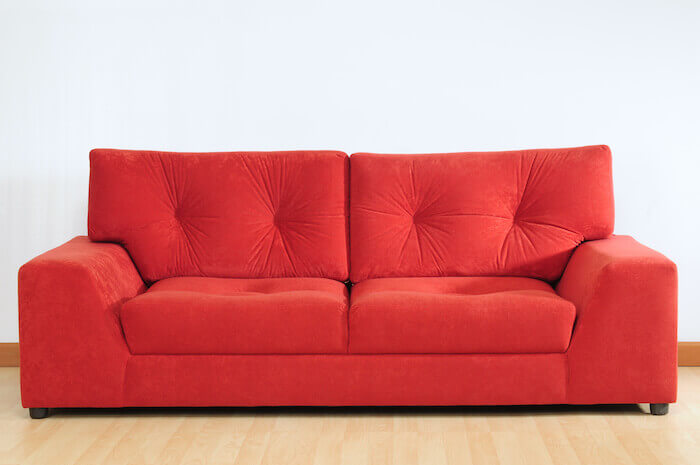 Nearly all upholstered furniture made before 2014 is likely to contain flame retardants that can migrate out of the foam and contribute to neurological and reproductive problems and cancer. Newer furniture, following an updated flammability standard, does not contain these chemicals. Our new peer-reviewed study, published in the journal Emerging Contaminants, sought to identify what drives manufacturers to add flame retardants to their wares, and what causes them to switch to more effective and safer ways to protect against fire.
The surprising motivation for these toxic inclusions in furniture, building insulation,
and electronics? Not fire safety, but meeting flammability regulations that may not be a good defense against fires. Our study concluded that regulations often subject products to unrealistic tests using open flames. Such standards are most economically met with large amounts of flame retardants. The analysis showed that banning individual chemicals did little to prevent the inclusion of these toxic compounds in products: usually manufacturers switched to other flame retardants with similar structure, function, and toxicity. Businesses which profit from the sale of flame retardants were found to provide resources for lobbying and testimony in favor of such open flame tests which ensured markets for their chemicals.
The study highlighted examples of consensus-building that reduced the use of toxic chemicals without decreasing fire safety. Examples like reformed furniture standards showed that the use of toxic chemicals can decrease, even when the new standard provided a modest increase in fire safety. Often these measures gave the choice of whether or not to include flame retardants. "A lot of lawmakers want common-sense regulations that give businesses more choice," said Joe Charbonnet, the study's lead author. "Others want a healthier environment and fire safety. Our study found that in places that updated their flammability standards, more choice, a healthier environment and increased fire safety were all possible."
CALENDAR
October 3 to 4, 2020: 37th Annual Berkeley Himalayan Fair
Please note the new date.
Enjoy the food, music, dance, crafts, and arts of the Himalayas. Profits to Himalayan charities. Where: Live Oak Park, 1300 Shattuck Avenue at Berryman, North Berkeley.
More information at https://himalayanfair.net/
October 28, 2020: CWEA PFAS Summit, Reno, Nevada
Arlene Blum will keynote the PFAS Summit at California Water Environment Association (CWEA) Annual Conference. Her talk is entitled: "PFAS: What It is, What It Comes From, Where It's Found and Its Dangers"
When: 10:00am
Where: Reno-Sparks Convention Center, Reno, NV
Receive Updates By Email
Subscribe to our monthly newsletter and get these updates delivered right to your inbox!