June 2023: Coast to Coast Toxic Triumphs
In this edition:
Our Institute scientists are looking forward to a busy and productive summer including new projects on flame retardants in wild animals and unnecessary antimicrobials in gyms along with our two enthusiastic summer interns. We are inspired by legislation around the Six Classes of chemicals of concern in U.S. states from coast to coast. These new policies align with our mission to reduce harm from chemical exposures.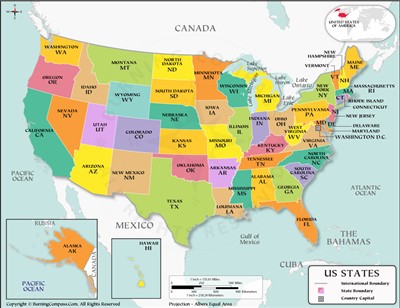 Starting in the West, Washington State has adopted strong restrictions on organohalogen flame retardants in electronics; banned ortho-phthalates in vinyl flooring; bisphenols in drink can linings; as well as PFAS, lead, phthalates, and more in personal care products. Oregon has banned PFAS in food packaging. In the Midwest, Minnesota's governor has followed Maine's lead and signed into law a phase-out of all non-essential uses of PFAS by 2032. And by 2025, PFAS will be banned in cookware, cleaning products, menstrual products, and dental floss. An Indiana bill requires labeling of PFAS in firefighter turnout gear.
Moving east, the attorneys general of Rhode Island, Maine, and Maryland all filed lawsuits against PFAS manufacturers last month. 21 states are now suing PFAS manufacturers. These suits are supported by a UCSF analysis of industry documents showing chemical producers knew about the dangers of PFAS for decades!
Across the Atlantic, the European Chemicals Agency is seeking public comment on proposed PFAS restrictions through September 25, 2023. The agency is especially interested in comments on risks, socio-economic aspects, and alternatives. Please consider commenting.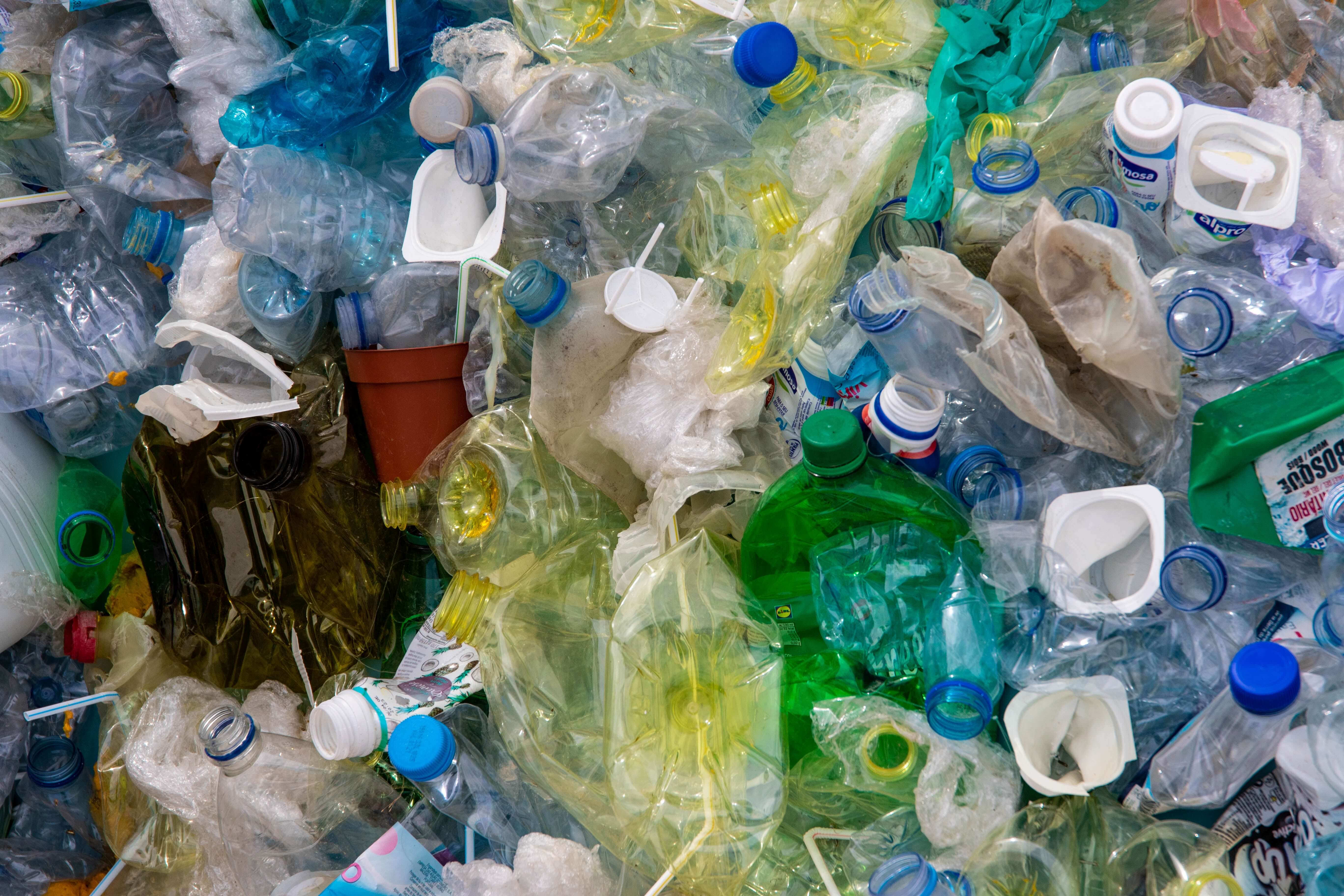 And at the UN plastics convention meeting in France, concern about health harm from plastic and the chemicals associated with it has contributed to a strong plan for a global treaty to end plastic pollution. To learn more about the harmful chemicals in plastics please see a recent UNEP report. Our Institute's colleague Gretta Goldenman wrote from Paris: "The dialogue here is no longer just about plastic waste in the ocean and waste management/recycling."
Another chemical class which needs more regulation is antimicrobials. Op-eds from coauthors of our joint paper on quaternary ammonium compounds (QACs) were published in The Messenger, The Conversation, and MedPage Today. You can learn more about our communications strategy for translating science into positive change on our website.
All this progress on reducing the use of PFAS and other chemical classes of concern as well as plastics contributes to our Institute's objectives of healthier products, people and planet.
We wish you a good summer with much outdoor fun. And to stay safe in the sun, please see our sunscreen suggestions below.
Warm regards,
Arlene and the Green Science Policy Team
Keen Footwear Walks the Walk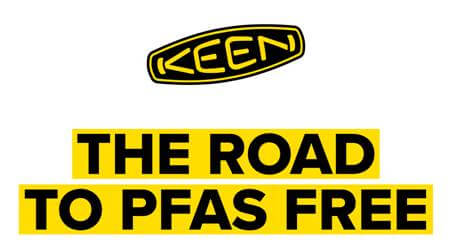 by Rebecca Fuoco
Nearly a decade ago, the popular outdoor shoe company KEEN discovered that their shoes contained PFAS. Because environmental stewardship is one of the brand's core values, they embarked on the arduous journey to remove all PFAS from their products.
In a new op-ed for Fast Company, we learn about the 10,000 hours KEEN spent removing PFAS from their shoes. Their work began with consulting our Institute to learn about PFAS and that they needed to stop using the entire class of thousands of these chemicals. Then they audited their supply chain, identifying PFAS in hundreds of places, from shoelaces to packing receipts. Strikingly, they found that 65% of these uses were unnecessary and didn't require any replacement chemicals. For the other uses, they found effective alternatives after considerable time and expense.
Not only did KEEN succeed in going PFAS-free, but they're helping other companies do the same. Their Green Paper shares in detail what they've learned about stopping the use of PFAS and includes a Forward by our Executive Director.
Arlene writes, "I congratulate KEEN for their early recognition of the dangers of PFAS, for their continuing leadership toward better products, and for publishing this very useful Green Paper for an easier and faster journey to building PFAS-free and functional products."
The KEEN story is a powerful example of our Institute's strategy of educating product manufacturers to reduce the use of harmful chemicals, protecting both their workers and the public from toxic exposures.
We All Scream for Sunscreen
by Arlene Blum
With summer approaching, those of us who love being outdoors are looking for effective sunscreens that do not contain harmful ingredients.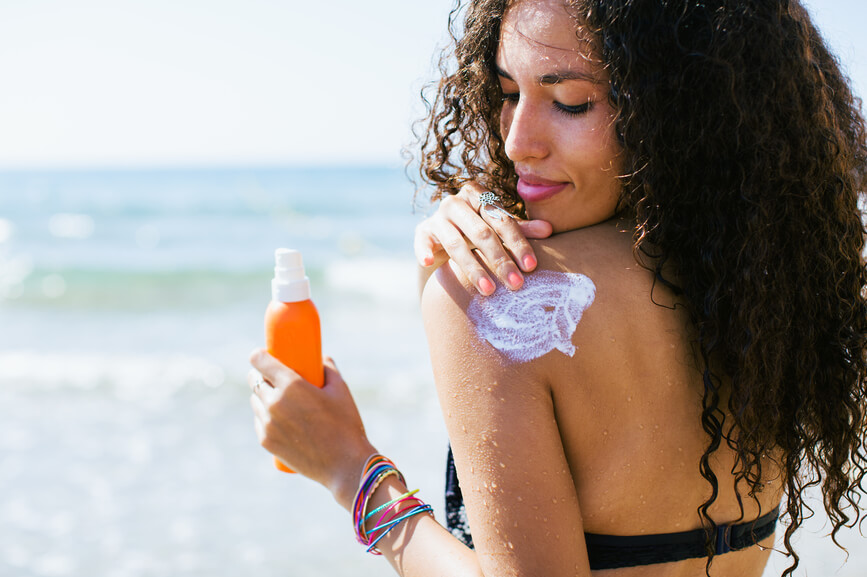 However, finding healthy and functional sunscreens can be challenging. Starting with some good news: the use of Oxybenzone, known to be harmful to humans as well as to coral reefs, was found in 15% of sunscreens on the market in the U.S. in 2022. This decreased to 6% this summer. This marks good progress!
You can find suggestions for recommended sunscreen without harmful ingredients at:
Surfrider, a nonprofit focused on healthy reefs and oceans, makes the following recommendations:
1. Check the label. Make sure your sunscreen does not contain the following harmful substances on the HEL list: Oxybenzone, Octinoxate, Octocrylene, 4- methylbenzylidene camphor, PABA, Parabens, Triclosan, any sort of microplastic, such as "exfoliating beads," nanoparticles, or "nano-sized" zinc or titanium.
2. Use lotions rather than spray or misting sunscreens. The propellants can be harmful to you and the environment.
3. Avoid single use plastic packaging by using reusable containers or those made out of plant-based materials like cardboard.
A good friend who leads the Surfrider Foundation in Kauai, Hawaii shared her strategy: "I am concerned about the ingredients in sunscreens so I usually wear big hats and long-sleeved shirts and stay out of the midday sun. Also, Vitamin D from the sun is healthy—so I am happy to get daily sun exposure."
The Race to Erase Forever Chemicals
By Ariana Spentzos
Once PFAS "forever chemicals" are out in the world, can they be destroyed for a reasonable cost?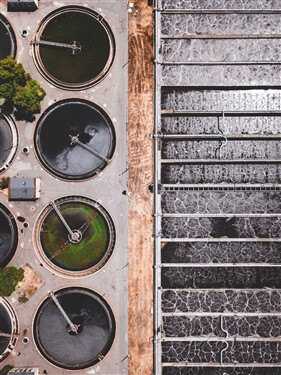 New PFAS destruction technologies are beginning to ramp up. In West Michigan, a firstof-its-kind commercial plant for breaking down PFAS recently opened. The facility first takes in landfill leachate (rainwater that draws out chemicals from landfills as it trickles through), concentrates the leachate, and then uses a process called supercritical water oxidation to convert greater than 99% of the PFAS into byproducts believed to be harmless.
Under the high temperature and pressure conditions used, oxygen gas is able to break the strong carbon-fluorine bonds in PFAS and convert the fluorine into relatively benign fluoride, . The facility can currently process 100,000 gallons of leachate a day, with plans to increase up to 500,000 gallons in the coming months.
Of a half-dozen or more reported PFAS destruction techniques, few have moved beyond the lab bench. The other major destruction technique actually in use is incineration. However research suggests that incomplete combustion can occur when PFAS is burned—re-distributing PFAS chemicals into the air and surrounding communities. Extremely high temperatures are needed for complete combustion making incinerations a very energy intensive process. Due to this risk, the expense, and need for more research, the Department of Defense put a moratorium on burning PFAS in 2022.
While effective destruction technologies are needed and welcome, they cannot alone address the full extent of PFAS contamination in the environment. Stopping the production of PFAS is necessary to prevent future harm.
Painting Your Walls with PFAS?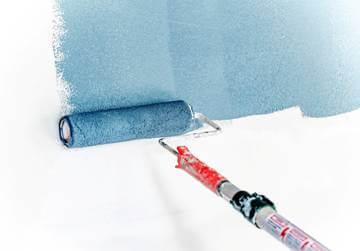 By Ariana Spentzos
PFAS were detected in about half of residential paints studied in a new report from the Healthy Building Network. Building upon work started here at our Institute, they screened 94 paint samples from eight manufacturers that combined make up over 65% of the market share in North America. About 50% of the samples tested positive for fluorine, a marker of PFAS—indeed every brand studied had some samples of paint found to contain fluorine.
The likely sources are fluorinated surfactants that contribute to an even and long-lasting coat of paint. However, since about half of the paints did not contain PFAS they are not essential. A report from the Organization for Economic Co-operation and Development calls for manufacturer transparency as well as phase-out of PFAS in paints and lays out safer alternatives.
A previous peer-reviewed paper from researchers at Oregon State University had also detected PFAS in paints. Surprisingly, they found that some paints labeled as low in volatile chemicals could still contain volatile PFAS at levels exceeding a safe human dose. Thus, relying on certifications focused on volatile chemicals alone does not guarantee that a product is free of other harmful chemicals, including volatile PFAS.
Both Parsons Healthy Materials Lab and the Healthy Building Network provide free guidance about choosing healthier paints. Also when painting you should increase ventilation as much as possible to minimize your exposure to harmful volatile chemicals.
A Unique Approach to Identifying Toxic Chemicals in Products
By Carol Kwiatkowski
For many people, the term "environmental pollutants" conjures up images of toxic foamy rivers and smog filled skies. But where does this pollution come from? The production and use of consumer products is one major contributor. And not only do environmental pollutants puff out of factory smoke stacks, they can also be emitted from products in our homes, offices, and schools.
Finding out what products contain harmful chemicals is not an easy task.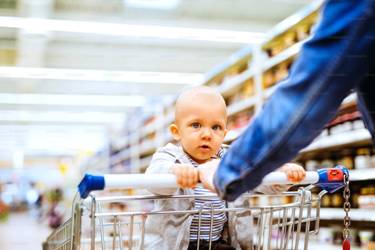 But a new study from the Silent Spring Institute and UC Berkeley took a unique approach by comparing data from two databases: volatile chemicals in consumer products collected by the California Air Resources Board; and chemicals on California's Prop 65 list of carcinogens, reproductive toxicants, and developmental toxicants. In doing this they were able to prioritize the most toxic volatile chemicals and consumer products that we are exposed to regularly.
What made the top of the list? Out of 172 product categories, 105 contained Prop 65- listed chemicals—some with up to 17 different Prop 65 chemicals. Categories with the highest likelihood of exposure to consumers were personal care products, general purpose cleaners, and office and art supplies.
Overall, more than 5000 tons of volatile Prop 65-listed chemicals were estimated to have been released from consumer products in California in 2020 alone. If harmful chemicals are already listed on Prop 65, it's more than time to get them out of products, our homes, and our bodies.
Please welcome our New Science & Policy Interns, Maya and Maddie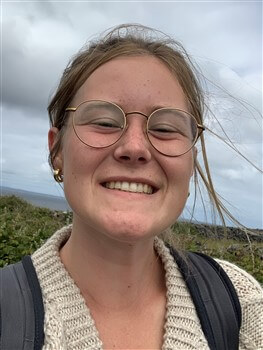 Maya Carpenter
Maya is a recent graduate of UC Berkeley, where she studied international environmental politics and sustainable design. She is passionate about environmental justice and looking forward to learning more about policymaking processes.
---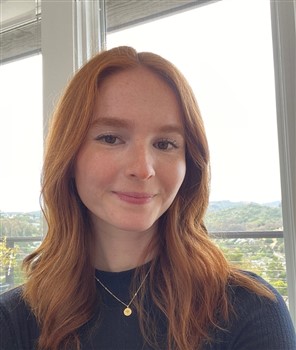 Maddie Dolan
Maddie is a rising Senior at Villanova University, where she is pursuing a B.S. in Environmental Science and a minor in Business. She is interested in the intersection of sustainability and business and is excited to be part of the GSP team this summer.
Green Science Policy Institute in the News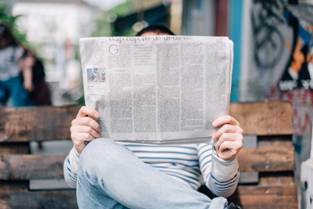 Below are recent news articles, blogs, podcasts, newsletters, and more that have featured our Institute's work and expertise.
Our joint paper on quaternary ammonium compounds (QACs) was covered by The Guardian, CTV News, Environmental Health News, Fox 5 DC, FOX 17 Michigan, ABC 25 Texas, MDLinx, and many more. It reached European media as well, including in France, Spain, Germany, and Italy.
Arlene was interviewed on Frank A. von Hippel's Science History podcast. She talked about the commonalities between mountain climbing and tackling toxics. Our scientist Lydia Jahl was interviewed by the San Francisco Examiner on PFAS detected in Bay Area drinking water.
Our PFAS-free products list was recommended by the blog Conscious Life & Style in an article about forever chemicals in clothing.
Receive Updates By Email
Subscribe to our monthly newsletter and get these updates delivered right to your inbox!