October 2019: Dark Waters
In this edition: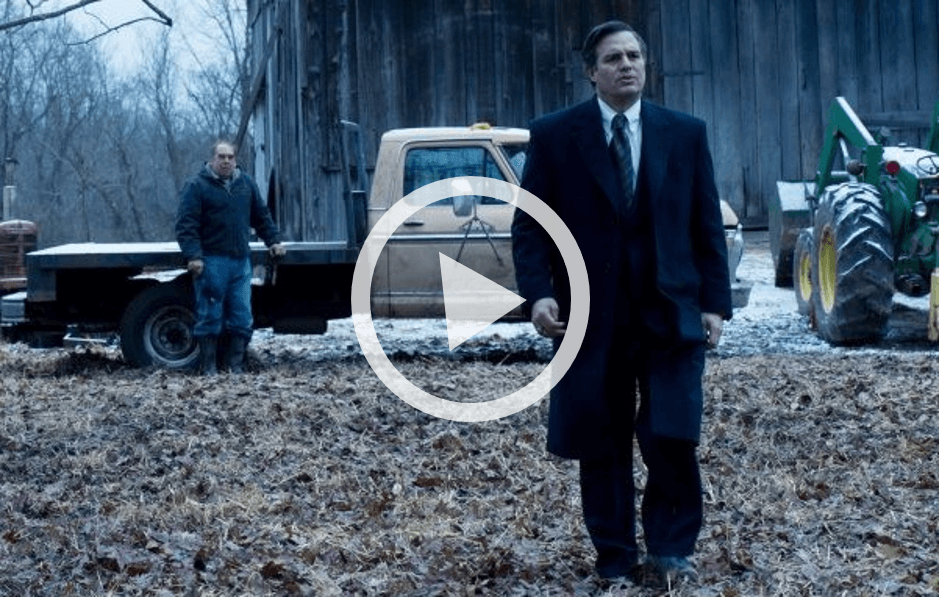 Last weekend, our Institute hosted a fun book party in a lush Berkeley garden for environmental attorney Rob Bilott's new book Exposure: Poisoned Water, Corporate Greed, and One Lawyer's Twenty-Year Battle against DuPont. Rob captivated over 100 of our friends and colleagues with his epic tales of defending communities with drinking water contaminated by PFAS, one of the most persistent and harmful classes of chemicals on the planet. Several of our staff members are enjoying reading Rob's well-reviewed book.
The accompanying Participant film Dark Waters, with Mark Ruffalo and Anne Hathaway playing Rob and his wife, will introduce millions more people to the duplicity of DuPont and the need to reduce harm from PFAS. Please go and see Dark Waters beginning November 22 and spread the word.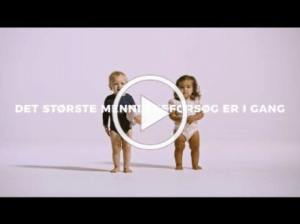 While the US seems to be taking forever to regulate these "forever chemicals," Denmark has become the first country to ban the whole class of PFAS in food contact materials. Our longtime collaborator Malene Teller Blume at Coop Denmark, who led the campaign for this ban, graciously wrote to us, "We are very proud to lead the way, and this is only possible because of the great support in science you have provided." Arlene was quoted in an excellent CNN story about Denmark's leadership towards healthier food wrappers. The video on the right contributed to the Danish ban.
Have you checked out our PFASCentral website? We have added a list of PFAS-free products and would very much appreciate your telling us if you know of product lines that are PFAS-free for us to add. We highlight great new science every week on PFASCentral, and can you believe our good friend Graham Peaslee was profiled in a short video on PFAS during halftime during a Notre Dame football game? "Cheer! Cheer!" indeed.
Our senior scientist Tom Bruton recently attended a contentious PFAS conference held by the Society of Environmental Toxicology and Chemistry. A bizarre moment came when an industry scientist called for changes that weaken drinking-water standards for a dangerous PFAS chemical. What was the basis for this proposal? A small study in which dying cancer patients were given extremely high doses of the toxic chemical. Read Tom's blog to find out how the scientists in the room pushed back on this absurd proposal.
Finally, check out Arlene's interview on the "Got Science?" podcast produced by the Union of Concerned Scientists. Topics ranged from the history of cancer-causing flame retardants in children's pajamas to the role scientists can play in policy. Fittingly, the PSA that plays before her interview urges listeners to register to vote. Much of our power to bring about a healthier world begins at the ballot box. If you're in the US, please visit www.vote.gov to register.
Happy fall,
Arlene and the Green Science Policy team
Nothing Lasts Forever, Except PFAS
We are eagerly awaiting news on the fate of important provisions on PFAS that are included in both the Senate and the House versions of the U.S. military budgets-which must pass soon.
Proposals include the military switching to PFAS-free fire fighting foam, monitoring all water supplies for PFAS, and setting some maximum contaminant levels. Having worked on the science and policy of PFAS since 2013, we are delighted to see all this positive action. Our hard work appears to be paying off.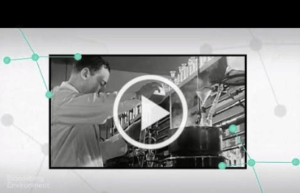 Click the video on the right to view an excellent Bloomberg Environment four-minute overview of the PFAS problem. A couple memorable lines:
"There is an old saying 'nothing lasts forever,'" says Rep. Debbie Dingell. "Unfortunately, nothing, that is, except perfluorinated chemicals."
Emily Donovan, Co-founder of Clean Cape Fear, asks: "When you take your children or grand children trick-or-treating, do you let them have mystery candy? Why in the world are we allowing ourselves to drink mystery chemicals?"
If the current PFAS provisions in the US military budget pass, we will be moving in a direction towards less mystery chemicals in drinking water and in us. Please tell your representative and senators to support strong PFAS provisions in the military budge
Higher Triclosan Levels in Women Associated with Poor Bone Health
by Rebecca Fuoco
Exposure to the antimicrobial triclosan is associated with weaker bones and osteoporosis in women, according to a new study of more than 1,800 US women. Postmenopausal women are at the highest risk.
Triclosan has been found in three-quarters of the US population and in nearly all breast milk samples tested. It can disrupt hormone functioning, causing developmental and reproductive harm and allergies.
Antimicrobials like triclosan are used in soaps, toothpastes, clothing, food storage containers, and more. We can absorb them through our skin and from ingestion of contaminated house dust. The perceived health benefit of antimicrobials is not supported by data. For most uses, they provide no benefit. And the overuse of antimicrobials may contribute to a host of health problems and increased bacterial resistance to antibiotics.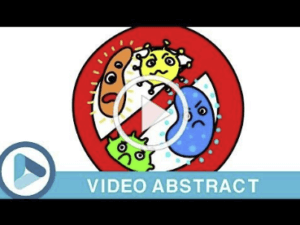 That's why in 2017 our Institute wrote the Florence Statement on Triclosan and Triclocarban, a consensus statement signed by over 200 scientists documenting the harm and lack of benefit of these chemicals. Check our fun short video summary on the left.
The US Food and Drug Administration has banned triclosan from soaps, hand sanitizers, and body washes. However, triclosan continues to be added to other products like kitchenware, and toys. To learn more about triclosan and how to avoid it, visit our Six Classes antimicrobials page here.
Get the Lead Out
by Joe Charbonnet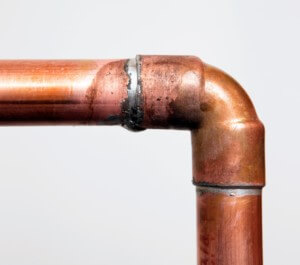 It is a miracle so commonplace that we often fail to notice it. We can walk up to any tap, and for the cost of pennies, dispense the most viral resource on the planet: clean water. Though routine, drinking water delivery relies on a sophisticated system of chemistry and engineering that can collapse catastrophically without proper care.
And that's what happened in Newark, NJ, where drinking water was recently tainted with lead. Lead, a toxic metal, was used in plumbing because of its leak-preventing properties. Nowadays, lead is often found in older pipes and the small "spur lines" that connect our houses to water mains. Usually a thin mineral layer inside our pipes protects us from any lead in pipes. But for reasons still unclear, Newark failed to properly manage their water, which dissolved that layer and allowed lead to leach out.
The city is now scrambling to fix the problem with overdue improvements to water quality including raising its pH and adding phosphonates to rebuild the mineral layer. Officials are attempting to tide over the crisis by providing bottled water. Ultimately, however, risk will remain in Newark and many cities as long as lead remains in the pipes. Similar incidents in Washington, DC and Flint, MI demonstrate that as long as the lead is present, a potential hazard is there too.
Municipalities should follow other cities in replacing lead-containing pipes before trouble arises. While infrastructure updates are expensive, they are far cheaper than a public health emergency.
Is Policy Really Ahead of the Science?
by Tom Bruton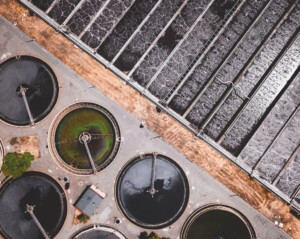 Something's wrong here. Scientific evidence linking exposure to certain per- and polyfluoroalkyl substances (PFAS) with adverse health effects continues to build. We know that PFAS are pervasive in our rivers, lakes, bays, and groundwater; every week we learn about new contaminated sites. And yet, some of the very groups whose mission it is to protect people and the environment from contaminants are opposing policy proposals that would help tackle the PFAS problem. Who are these unlikely culprits? Drinking water and wastewater utilities.
In recent months utility groups have objected to a consumer-right-to-know law in California, teamed up with PFAS producer 3M to sue over stringent drinking water limits in New Hampshire, and lobbied Congress against adding PFAS to the list of hazardous chemicals subject to the federal Superfund law.
You can appreciate the bind the utilities are in. They have limited financial resources and don't want to be held liable for cleanup of chemical messes that they didn't create. However, given the glacial pace at which EPA has passed new water standards in the past two decades, it is hard to believe that their calls to slow down the regulatory process for PFAS are really about keeping things grounded in science.
Working with manufacturers to limit PFAS discharge into sewer systems and testing biosolids for PFAS before using them as fertilizer are two common sense steps the water industry could take to prevent future pollution. And if PFAS were to be listed as hazardous substances, the use of these toxics could be better limited. This would indeed help the industry to provide clean water and biosolids.
Do Chemicals Influence Your Fertility?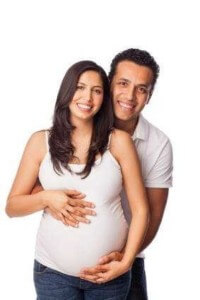 Are you trying to get pregnant? Researchers at Boston University might like your help. PRESTO (PREgnancy STudy Online) is researching environmental factors that influence pregnancy. For example, a previous PRESTO study found that men and women who consume more sugary drinks have a harder time conceiving. Also, women who eat foods with more trans fatty acids , like french fries and doughnuts, take longer to get pregnant.
The investigators are now planning to collect urine and blood samples from participants to analyze how several chemicals may influence fertility. If you are a woman aged 21-45 living in the Boston or Detroit areas and trying to conceive, you could be eligible to participate. Visit the PRESTO website to learn more and enroll.
Welcome Rebecca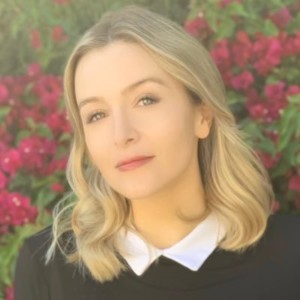 We are delighted to welcome back Rebecca Fuoco, one of the very first Green Science Policy staff members as our new Science Communications Officer. She worked at the Institute as Project Director from 2010-2012, while she was in graduate school. Since then, Rebecca has worked as a media and communications specialist for nonprofit organizations and academic research centers. Rebecca holds a bachelor's degree in environmental science from Cornell University and a master's degree in public health from UC Berkeley.
CALENDAR
November 22 to 24, 2019: Dark Waters
Be sure to go see the Participant film Dark Waters, starring Mark Ruffalo and Anne Hathaway as Rob Bilott and his wife during the opening in New York and Los Angeles the weekend November 22 to 24 and in dozens of cities the next weekend.
Receive Updates By Email
Subscribe to our monthly newsletter and get these updates delivered right to your inbox!