September 2018: Goodbye to the BPA Alphabet Soup
In this edition:
Great to be back in sunny Berkeley following a smoky vacation in the Pacific northwest. After that, Tom Bruton, who leads our work on highly fluorinated chemicals (PFAS), and I held a successful half-day meeting on the Science and Policy of Organohalogens in Ottawa, Canada and a "Lunch and Learn about PFAS" on the Hill in Washington DC.
Progress is continuing around these persistent chemicals with a House hearing earlier this month, a Senate hearing scheduled for September 26, and New Jersey adopting a plan to set a "maximum contaminant level" (MCL) for perfluorononanoic acid (PFNA)-the first such state regulation of a PFAS chemical and the first to require all public water systems to monitor for a member of the PFAS class of chemicals. Congratulations to New Jersey for leading the way!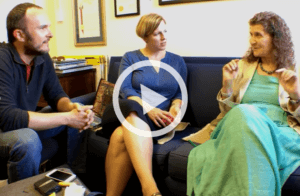 Also the Zurich Statement was published, sharing a consensus of scientists and regulators on the need for management of the entire class of PFAS. As you can read below we are delighted that the concept of considering entire classes or families of chemicals of concern (as in our Six Classes) is being widely accepted. Regrettable substitutions of a similar chemical for one that has been phased out are prevented and green chemistry innovation is encouraged.
Another important new idea is to study the contamination of air indoors, where we spend much of our time. While considerable research has been done on outdoor air pollution, study of indoor air has lagged. The HOMEChem experiment (House Observations of Microbial and Environmental Chemistry) is the nation's most comprehensive indoor chemistry study. Dozens of air quality researchers are studying the changes in chemicals in home air during cooking, cleaning, and other common occupancy events.
You can learn more here and click on the right to watch a video of my fun interview showing how the historic HOMEChem experiment incorporates our "Six Classes."
We are looking forward to discussing the Class Concept and other Big Ideas at our 10th Anniversary Celebration next week. Friends and colleagues will share their inside stories from our decade of using science to achieve seemingly impossible objectives for a healthier word. We will be filming this celebration and will share a short video with you soon.
Have a good fall,
Arlene and the Green Science Policy team
P.S. Please remember to register to vote and encourage your friends to register too. Participation is more important than ever.
Communities Call for Action on the Entire Class of PFAS by Tom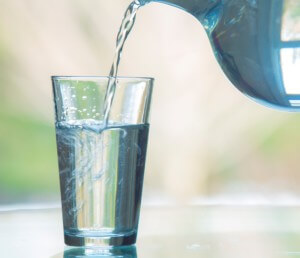 The U.S. EPA has been traveling the country this summer, hosting listening sessions to hear from communities dealing with PFAS contaminated drinking water. The problems each community is facing are unique, but one issue has surfaced from concerned residents at meeting after meeting: the need for EPA to address the entire class of PFAS, not just PFOS and PFOA, the two most well-studied of these chemicals.
Nearly five thousand chemically-related PFAS have been produced and used by industry. Hundreds have been measured in the environment, and dozens have been detected in human blood. So far, EPA has issued non-binding health advisories for just two. And it took 50 years from the first findings that PFOA was harmful in 1965 to its phase-out in 2015! As one Colorado resident said at EPA's Colorado Springs listening session, "We don't have time to regulate these chemicals one by one." This message was echoed by community members at EPA meetings in North Carolina and New Hampshire, and at a hearing in the House Environment subcommittee earlier this month.
Scientists who study PFAS chemicals have been saying the same for years. In 2015, more than 200 scientists from around the world signed our Madrid Statement to call attention to the hazards of this entire class of 'forever chemicals'. Let's hope the EPA is listening and has the authority and will to take action.
To learn more about PFAS, check out our 4-minute video and resources at SixClasses.org.
Banning the BPA Alphabet Soup by Alexa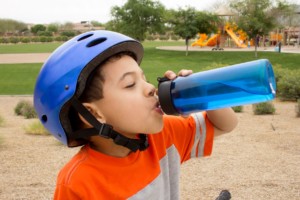 The state of New York recently introduced a bill that would expand the "Bisphenol A-free Children and Babies Act" of 2010 to cover several common BPA substitutes. Current law prohibits the sale of any children's products containing BPA, but does not prohibit substitution of related chemicals that have similar structure and can cause similar health harm. Bisphenols are found in products from cash register receipts to metal can linings to water bottles, and as a result they are also found in most of us. Bisphenol exposure has been associated with reproductive disorders, cancer, neurodevelopmental problems and asthma. The new legislation, scheduled to go into effect on December 31, 2019, was initiated after a recent study showed the estrogenic effects of six different bisphenols. The state amendment will expand the existing ban to now include: bisphenol AF, Z, S, F, AP, and B.
Historic Ban on Furniture with Flame Retardants by Barbara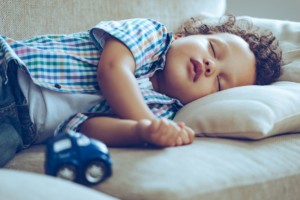 California has passed legislation prohibiting the sale of upholstered furniture, children's products, and mattress foam that contain flame retardants, over-coming industry opposition. Governor Jerry Brown is expected to sign the bill, which will take effect on January 1, 2020.
Flame retardants used in furniture foam have been linked to cancer, learning disabilities, hormone disruption, and reproductive and neurological harm. When products containing these flame retardants burn, they emit toxic gases that make fires more deadly and dioxins and furans believed to contribute to the high incidence of firefighter cancer.
In 2013, California updated its furniture fire safety standards so that flame retardants are no longer needed. While most manufacturers have stopped using flame retardants in their furniture, some continue to do so. Once the bill goes into effect,
manufacturers will not be allowed to use flame retardants in furniture, children's products and mattress foam sold in California. Other US states and Canada will benefit as most manufacturers sell the same products across all of their markets.
AB 2998 was sponsored by Assembly Member Richard Bloom, and co-sponsored by the Center for Environmental Health, National Resource Defense Council, and the California Professional Firefighters
Online Courses with Parsons School of Design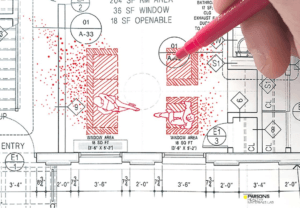 The Healthy Materials Lab at the Parsons School of Design has created a series of online learning courses specifically dedicated to making the built environment the healthiest that it can be. This innovative program is the first of its kind and brings together a group of 60 interdisciplinary experts to cover diverse aspects of healthier materials and sustainable buildings. Each course runs for a full semester and is self-paced. Completing the entire certificate provides 18 Health, Safety, and Welfare Continuing Education Credits from the American Institute of Architects.Visit healthymaterialslab.org for more details about each course and registration
information.
CALENDAR
November 4-8, 2018: Society of Environmental Toxicology and Chemistry (SETAC) North America 39th Annual Meeting, Sacramento, California
Arlene Blum and Tom Bruton will both be giving talks at SETAC. Tom will speak about firefighting foam and PFAS on Tuesday, November 10. Arlene will talk about emerging flame retardants at 11:00AM and the Six Classes and scientific communication at 1:20PM on Wednesday. Learn more about the Sacramento SETAC meeting or register here.
February 15, 2019: Green Science Policy Symposium: Flame Retardant Dilemma and Beyond
This annual meeting brings together scientists, business, government, and citizens groups to share information on flame retardants, fluorinated chemicals, and other chemicals of concern. 8:30am-4:00pm, 150 University Hall, UC Berkeley (2199 Addison Street, Berkeley CA). For registration information, contact [email protected].
TAGGED UNDER: ARLENE BLUM CANCER-CAUSING DRINKING WATER EXPOSURE FLAME RETARDANTS FOREVER CHEMICALS HEALTH HARMS HIGHLY FLUORINATED CHEMICALS PFAS PFAS CONTAMINATION PFOA RETARDANT-FREE FOAM SIX CLASSES TOM BRUTON TOXIC TOXICS WATER WATER CONTAMINATION
Receive Updates By Email
Subscribe to our monthly newsletter and get these updates delivered right to your inbox!