September 2022: My PFAS Blood Results...
In this edition:
Right now, the press coverage, scientific research, and political attention to PFAS is unprecedented and positive change seems to finally be coming.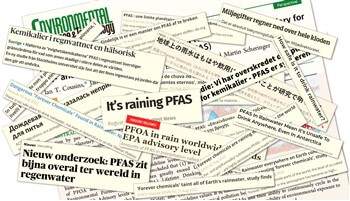 Last month headlines around the world proclaimed that rainwater was not safe to drink. An important study from our colleagues at Stockholm University pointed out that rainwater everywhere, including remote Tibet and Antarctica, contains the cancer-causing PFOA above the EPA's recent new health advisory level.
The researchers had asked us to help publicize their study using our Institute's communications strategy, contributing to widespread coverage including the BBC, USA Today, the Washington Post and many more. (Please contact our science communications officer if you are a scientist who would like comms support to increase the reach and impact of your own health-related research.)
Following on from the previous bad news on PFAS, a study in Science with good news about a laboratory technique to destroy some of these forever chemicals received similar huge media coverage. However, as explained in the blurb below, headlines about the paper such as Forever Chemicals No More? exaggerated its promise. A false hope for global PFAS cleanup could impede progress in stopping their continued — and even possibly increased use — in products. For example, regrettably, Chemours just announced plans to expand its Fayetteville Works plant which has polluted North Carolina for decades.
As our colleague Terry Collins wrote in Environmental Health News, hype about being able to clean up PFAS in the environment "gives PFAS manufacturers a 'get out of jail free' card when our civilization has to stop making forever chemicals, period!"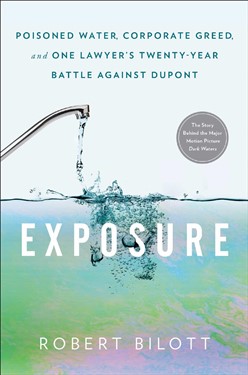 According to attorney Robert Bilott whose leadership on PFAS is chronicled in his book Exposure and the Hollywood film Dark Waters, "...We know who made these toxins and pumped them out into environment for decades making billions of dollars of profits while exposing all of us to their ill effects and attempting to cover up the facts. We should be careful to make sure the truly responsible parties are the ones required to pay the cost of addressing this massive contamination problem…"
The EPA's recent proposal designating PFOA and PFOS as hazardous chemicals will make PFAS polluters more likely to be held responsible for the costs of remediation. This important step comes two years after our Institute joined community leaders and the UC Berkeley Environmental Law Clinic in petitioning the EPA to list hundreds of PFAS as hazardous wastes. EPA has pledged to move still farther in the direction urged by our petition and the New Mexico petition that prompted EPA action refers favorably to the earlier-filed petitions from our Institute and also Public Employees for Environmental Responsibility (PEER).
Many state bills are also being enacted. In California, three PFAS bills are soon to be signed into law—one to ban PFAS in textiles, one to ban PFAS in cosmetics, and another to mandate reporting on PFAS in products sold or brought into the state. We are delighted that these bills stop the use of the whole class of PFAS, two years after our joint paper urging decisionmakers to manage PFAS as a class and ten years after our Institute and colleagues began promoting the class concept for PFAS.
And now, we would like to give a big thank you to Caroline Clarke who has directed development and operations at the Green Science Policy Institute for eleven years as we moved from being a small underfunded startup to a professional well-run organization. Caroline's creativity, compassion, organization, and vision have been vital for our growth and success and we wish her all the best as she embarks on her own new chapter.
Kind regards,
Arlene and the Green Science Policy team
P.S. Our Institute is looking for a Science and Policy Associate to join our team of scientists to help reduce harm from PFAS and other chemical classes of concern. You can learn more on our Jobs page.
Join Me: The Most Important Thing for Our Health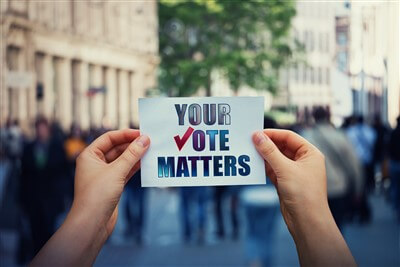 By Arlene Blum
We are two months away from the midterm elections and the stakes could not be higher. Considering chemical regulation, climate, the Supreme Court, fair elections, and so many other vital issues, everyone needs to vote. If you want to help with voter registration and democracy efforts, please write me at [email protected] and I will share my special newsletter with specific suggestions on how we can help preserve our democracy. In my opinion nothing is more important for our health and environment right now than everyone voting.
Our PFAS Blood Levels, Revealed
By Lydia Jahl and Arlene Blum
Who would you predict to have higher PFAS levels? Lydia, a vegan in her early 30's, or Arlene, an omnivore of many more years?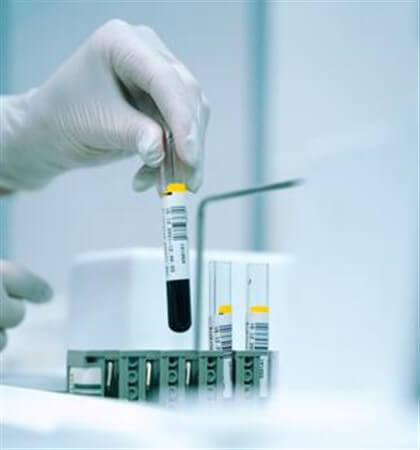 As scientific research reveals more and more harmful impacts of PFAS on human and ecological health, many of us might want to learn about our own PFAS levels. Lydia and Arlene, from the Green Science Policy Institute, were fortunate to be tested for our levels of 47 different PFAS using a home PFAS blood testing kit made by Eurofins.
We pricked our fingers, sent in the sampling kits, and received our results in two weeks. What were our results?
Lydia's levels were much lower than Arlene's, as expected based on our ages. Lydia's analysis only found very low levels of PFOS & PFHxS. Arlene had low levels of PFOA & PFHxS, above average levels of PFOS, PFDA, & PFNA, and very high levels of PFUnA. Although we try to reduce our exposure to harmful chemicals, the plethora of PFAS uses in everyday products results in such widespread exposure that even well-informed scientists cannot avoid PFAS.
Some good news is that Arlene's long chain PFAS levels were much lower than in 2009, the last time her blood was analyzed. This decrease is likely because US production of long chain PFAS was phased out by 2015. Another possible reason is that Arlene no longer climbs high mountains and eats celebratory tins of smoked oysters and clams on the summits. (A recent FDA study found that eating one tin of certain brands of clams provided as much PFAS as drinking contaminated water for several months.) Lydia's low levels are likely due to her being a vegan for the past 6+ years and not eating any animal products (known to accumulate long chain PFAS), as well as her careful attention to product ingredients. Read more about our results in this blog post.
How can you reduce your exposure to PFAS? A lot of our exposure comes from direct consumption and product usage. You can center your diet around unprocessed plant-based foods and filter your drinking water if you think it could be contaminated with PFAS. Use our Institute's PFAS-free list at www.PFASCentral.org to purchase PFAS-free personal care products, outdoor gear, and more. Try to avoid clothing, home textiles, and other products labeled as "stain-resistant" or "PFOA-free" as these are likely to contain other kinds of PFAS. And as always, use the power of your vote to elect people who will work to protect our health and environment.
New PFAS Cleanup Method: Hope or Hype?
By Rebecca Fuoco
No one is a bigger advocate for publicizing research than I am. My chief (and favorite) responsibility as the Green Science Policy Institute's Science Communications Officer is to make sure the most important peer-reviewed papers from our research network are discussed in the news and on social media. This way the findings are more likely to reach people who can translate the science into action—from the Senate staffer reading the morning paper to the manufacturing executive scrolling their Twitter feed.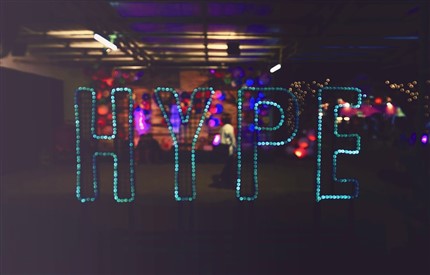 However, the quality of coverage is just as important as the quantity. A new Science study made a media splash describing a new and less harsh method to break down certain PFAS. Unfortunately, there has been misleading framing of the study as "eliminating" PFAS or "solving" the problem of forever chemicals.
The reality? This is an interesting laboratory solution with exciting potential, but it's limited to some PFAS in some settings. Whether it will scale up and how much that will cost is unknown. Framing it as a "powerful solution" conjures up false hope that could be leveraged by PFAS producers to stall what is needed most: turning off the tap. To protect people and the planet, we need to stop all unnecessary uses of PFAS in products as soon as possible. As long as that tap is running, this cleanup method won't make a dent in the PFAS building up in our environment, homes, and bodies.
Our first instinct is to blame journalists for exaggerated coverage. However, research shows that overhyped messaging in the media can usually be traced back to a study's official press release. That indeed appears to be the case here. Scientists (yes, the scientists, not just press officers) should fact-check their press release and any other communications materials to prevent inaccuracy and hype.
For guidance on publicizing your research effectively, please see our communications page and Nature article.
New Research on Flame Retardant Harms
By Lydia Jahl
Flame retardants present in electronics cases and older furniture can migrate out of products and into dust which is inadvertently consumed. However, recent research suggests that absorption through our skin can be another exposure pathway.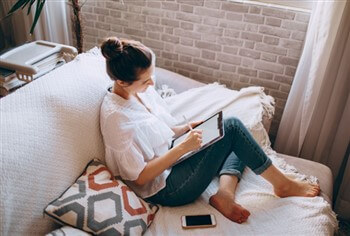 Researchers found that significant dermal uptake of chlorinated organophosphate flame retardants occurs when people sit on furniture that has high concentrations of these chemicals in the foam or upholstery fabric. Other flame retardants, such as brominated flame retardants, can also be absorbed in this way.
This exposure is problematic because of the wide variety of health problems associated with flame retardant chemicals. For example, TDCPP ("chlorinated tris"), listed as a carcinogen under California's Proposition 65, was commonly used in furniture and in cars (stay tuned to subsequent newsletters to see the results of our testing of recently produced cars!). Similar flame retardants have been found to influence hormone levels and neurodevelopment. Another recent study found that exposure to some flame retardants resulted in adverse immune responsiveness to childhood vaccinations.
In related news, the International Agency for Research on Cancer (IARC) recently announced that occupational exposure as a firefighter is carcinogenic. Firefighters are exposed to harmful chemicals like PFAS in turnout gear & aqueous film-forming foam as well as flame retardants and toxic combustion products of flame retardants like dioxins and furans. These and other exposures unfortunately mean that cancer is the leading cause of death among firefighters, rather than fire or heat as one might expect.
Welcome Our New Operations Director Fred Spitz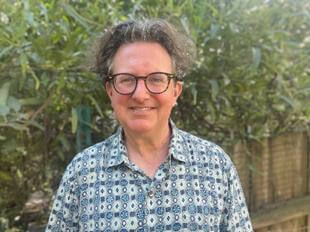 Fred has supported San Francisco Bay Area nonprofits since 1988, serving in roles including executive director, fundraiser, treasurer, caterer, systems administrator, and school secretary. His extensive event production experience has included work with Dizzy Gillespie, the 1994 FIFA World Cup, Indigo Girls, the St. Lawrence String Quartet, and His Holiness the 14th Dalai Lama.
Fred is excited to join the Green Science Policy Institute team and relishes the opportunity to meet and learn from its community of scientists and health policy experts.
Green Science Policy Institute in the News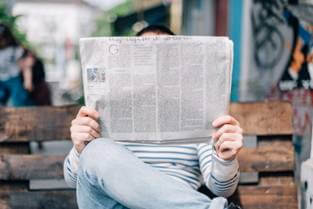 By Rebecca Fuoco
Below are recent news articles, blogs, podcasts, newsletters, and more that have featured our Institute's work and expertise.
Calendar
November 1, 2022, 2:45pm Pacific:
The Greenbuild International Conference and Expo
San Francisco, CA
The Material Buyers Club, including Google, CBRE, Harvard University, and the San Francisco Department of the Environment, facilitated by our Institute, will discuss "The Power of Purchasing Toward a Healthier Built Environment". Learn more and register here.
Outdoor Industry PFAS Information Exchange Workshop
The Green Science Policy Institute is planning a one-day-long "Outdoor Industry PFAS Information Exchange" workshop in Berkeley in the next months. Outdoor retailers, brands, and others along the supply chain will collaborate with scientists, innovators of safer alternatives to PFAS, and government & NGO representatives to plan a path towards reduced PFAS in outdoor products. Contact [email protected] to learn more.
Receive Updates By Email
Subscribe to our monthly newsletter and get these updates delivered right to your inbox!