New study: health and environmental risk in building insulation
November 26, 2012
Foam plastic insulation materials such as polystyrene, polyurethane, and polyisocyanurate are important to increase the energy efficiency of buildings and reduce carbon footprints. However, potentially harmful flame retardants are used to help foam plastic insulations meet a flammability test.
Unfortunately, these chemicals have spread around the globe and are now found in just about everything else too – dolphins, birds, our house dust, food, and families. This is a concern because they have been associated with neurological and developmental toxicity, endocrine disruption, and potential carcinogenicity. With a team of leading fire scientists and code experts, we completed research exploring whether the use of these flame retardants provides a significant fire safety benefit. The results were released Nov. 26 as a peer reviewed article in Building Research & Information.
We found that addition of flame retardants offers no fire-safety benefit in cases when:
Building codes require foam insulation to be installed behind a thermal barrier such as gypsum drywall.
Foams are covered by soil or concrete below ground on the exterior of a building. In these cases the soil and concrete act as thermal barriers and the flame retardants offer no additional benefit.
Flame retardants are added to achieve a code-mandated flame spread rating, however we found that the insulation's rating does not provide useful information about its behavior in more realistic fire situations. This paradox results from the use of an inappropriate test method called the Steiner Tunnel Test/ ASTM E 84 to rate these foam plastics. What surprised us is that the test is still required for insulation after having been shown to provide inaccurate results for these types of materials.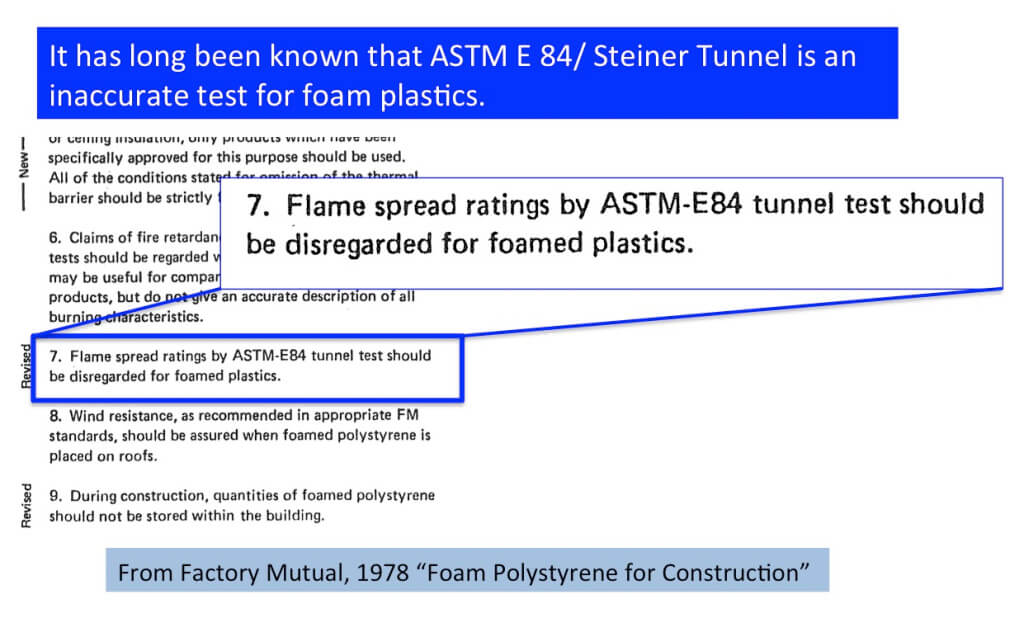 After analyzing the fire science, building codes, statistics, and toxicology data, we concluded that removing the code requirement for the Steiner Tunnel testing of foam insulation in the cases above would reduce the health and environmental impact of buildings while maintaining fire safety. This would permit the use of foam insulation without flame retardants below grade and behind a thermal barrier, where it is protected from ignition by more effective code-mandated measures.
This code change effort is supported by the Safer Insulation Solution, a national coalition of architects, builders, scientists, fire safety experts, firefighters, health/ environmental advocates, and leading companies. To learn more or take action: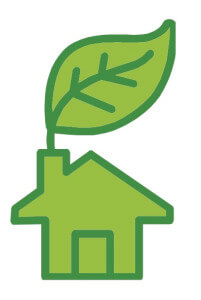 Download the article here.
Join the Safer Insulation Solution team.
Sign on to the code change resolution.
Read more on Scientific American, Science Daily, Durability+Design, and the Healthy Building Science blog.