April 2023: PFAS in the Garden
In this edition:
I hope your spring is off to a good start. I am back in sunny Berkeley after enjoying the icy splendor of Alaska where I skied and lectured for Alaska Community Action on Toxics (ACAT), on achieving challenging goals in both mountaineering and reducing toxics. ACAT leads local research projects to help protect Alaska native communities from chemical harm. Flame retardants, PCBs, and other persistent chemicals move north with the winds and the waves and end up in local food supplies. Consequently, Alaska natives have among the highest levels of toxics exposures on our planet. Please consider supporting ACAT's community scientific research to stop this grave environmental injustice.
Meanwhile, our Institute contributed to two new papers providing insights into the potential harm and lack of benefit of PFAS forever chemicals. The first study was with the research groups of Miriam Diamond at U. of Toronto, Marta Venier at Indiana U., and Graham Peaslee at Notre Dame.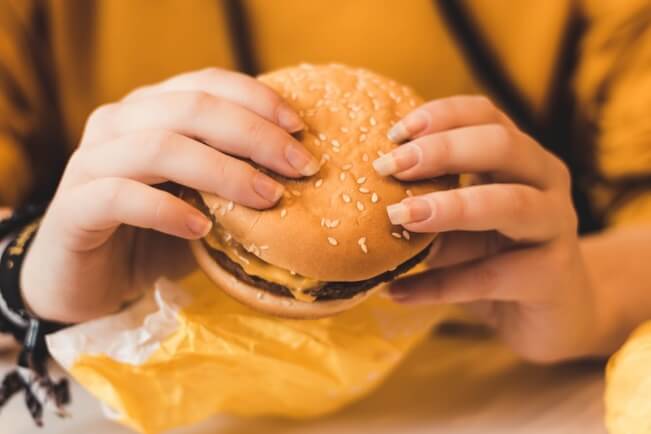 The researchers found that large molecule polymer PFAS that have been heralded as safe for use in food packaging can break down into smaller PFAS that are toxic and can move into our food and environment. These results—the first such finding of the breakdown of PFAS polymers in food packaging—contradicts industry claims that polymers are either not PFAS or "safer" PFAS and do not have exposure risks.
Furthermore, after two years of storage, the majority of the toxic small molecules had escaped from the food packaging into the environment. This finding of PFAS moving from food packaging into air agrees with an innovative study by Jennifer Field at Oregon State University finding volatile PFAS escaping from paints and leading to potentially harmful levels of human exposures.
Our second new study, led by Jonas LaPier during his year as an intern at our Institute, cast doubt on some of the supposed benefits of PFAS. We tested the performance of PFAS finishes on furniture fabrics and found that they had limited to no benefit under real-world conditions. A better and safer way to reduce stains is choosing fabrics that are thicker, darker, or more patterned. These findings raise questions about what other uses of PFAS may not be as effective as claimed.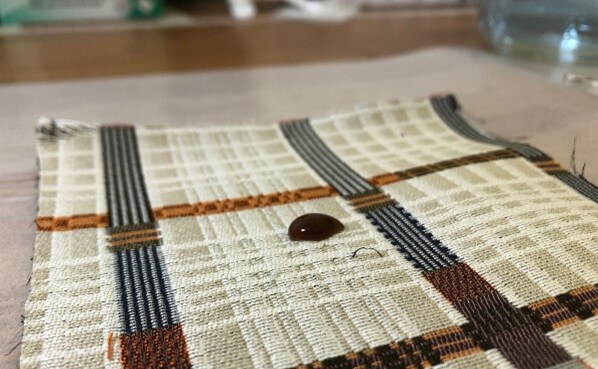 The study was covered by The Guardian, Fast Company, Environmental Health News, Furniture Today, and more. Jonas LaPier also co-wrote an op-ed in The Hill with our scientist Carol Kwiatkowski.
Harmful and ineffective chemicals in furniture—does that give you déjà vu? This certainly echoes the story of flame retardants in furniture. A decade ago, we wrote a paper with leading fire safety scientist Vyto Babrauskas to debunk the chemical industry's claim that adding flame retardants to furniture foam to meet an outdated standard improved fire safety. This contributed to revising flammability standards so that furniture manufacturers no longer need to use these harmful chemicals to meet them.
In good PFAS news, the EPA has issued a proposal to limit the legacy chemicals PFOA and PFOS in drinking water at 4.0 ppt—the lowest level at which they can be reliably measured. In other words, the agency has made the determination that there is not a safe level for these compounds. The agency is also proposing to regulate four other PFAS as a mixture, as they frequently occur in water together and can have additive health effects. See blurb below.
Finally, if you are an outdoor gear manufacturer or retailer, check out our new PFAS in Outdoor Gear resource page with useful information from our 2022 workshop to help brands' journeys towards healthier & more sustainable outdoor gear without PFAS.
Kind regards,
Arlene and the Green Science Policy Team
Making Sense of EPA's Proposed PFAS Drinking Water Limits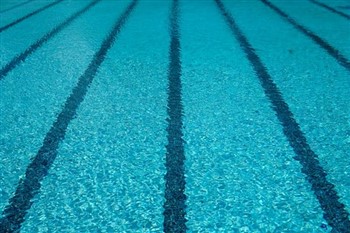 by Rebecca Fuoco
In a victory for public health, the U.S. EPA has issued a proposed rule capping PFOA and PFOS in drinking water at 4.0 ppt—the lowest level at which they can be reliably measured. This number is so low that it's hard to wrap your head around. One way to think about it is that 1 part per trillion (ppt) is equivalent to a single drop of water in 20 Olympic-sized swimming pools.
Unfortunately, this near-zero number means that much of our nation's drinking water has harmful levels of PFAS. The EPA based its calculation on robust evidence in both humans and animals that these compounds are likely to cause cancer (particularly kidney and liver cancer). The agency is also proposing to regulate four other PFAS (PFNA, PFHxS, PFBS, and HFO-DA) as a mixture, as they frequently occur in water together and can have additive health effects.
The drinking water standard will facilitate cleanup of existing PFAS contamination. However, we can't clean up entire air or water streams that wildlife depend on, and cleaning up PFAS contamination can take decades to centuries or more. So we also need to prevent further contamination by reducing PFAS at the source: their use in products. And we need to do this for the entire class of thousands of PFAS. The math behind drinking water standards may be complicated, but it's simple to recognize that we need to end all non-essential uses of PFAS as soon as possible.
Green Technologies Spurring Surge in PFAS Manufacturing
By Ariana Spentzos
In addition to the benefits of the growth of green energy technologies such as electric vehicles and more sustainable fuels, there is also a problematic dark side. Many of these new technologies utilize PFAS.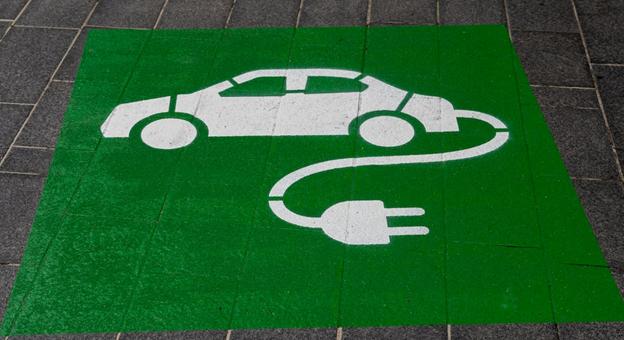 One such technology is green hydrogen, an emerging alternative to fossil fuels. Green hydrogen is produced through the splitting of water into hydrogen and oxygen using renewable energy, such as wind or solar power. However, the production of green hydrogen typically requires the use of a PFAS membrane called Nafion. Additionally, electric vehicles – which have proliferated in response to the climate crisis and our transition to a low-carbon economy – widely incorporate PFAS. For example, electric vehicle batteries use a PFAS fluoropolymer binder called polyvinylidene fluoride (PVDF).
Unfortunately, to meet the increased demand for green hydrogen and electric vehicles, there has been a surge in new PFAS manufacturing sites. In Augusta, Georgia two companies, Solvay and Orbia, are embarking on a joint venture to build a new PVDF manufacturing facility. Worldwide, this trend is being replicated, with planned expansions or new PVDF manufacturing sites in Chengdu, China and Tavaux, France. Similarly, Chemours, a major PFAS manufacturer, has announced recent expansions for Nafion in North Carolina and France. While large fluoropolymers like PVDF and Nafion pose less direct human health risk than small monomeric PFAS, the manufacturing and end-of-life treatment have the potential to release harmful and persistent PFAS, especially in the near the manufacturing plants.
Though the conglomerate 3M recently made headlines for discontinuing PFAS production by 2025, other companies still supply PFAS for green energy products and are increasing their capacity. While advancements like green hydrogen have numerous environmental benefits, there is risk of human health harm from increased use of PFAS. More investment and research into PFAS-free alternatives is urgently needed.
Steps Towards Reducing Harm from Flame Retardants
By Lydia Jahl
With a name like "flame retardants," one might think that adding these chemicals to consumer products would help keep us safe from fires. Unfortunately, flame retardants often do not improve real world fire safety, all the while exposing us to chemicals that can be neurotoxic, carcinogenic, and/or endocrine disrupting.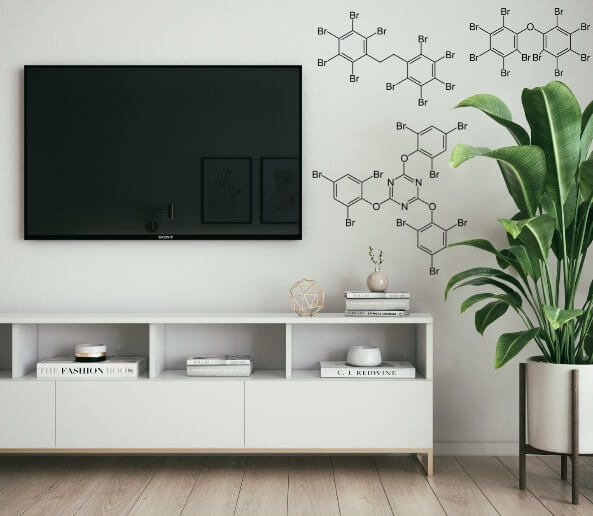 Due to the efforts of scientists, government regulators, and NGOs, the health harm versus fire safety benefit for flame retardants is receiving more attention globally. For example, the European Chemical Agency (ECHA) just released a proposed regulatory strategy on flame retardants, concluding that aromatic brominated flame retardants should be restricted due to their hazardous properties. regulations.
This follows a 2021 EU prohibition on halogenated flame retardant usage in electronics enclosures and stands (which was unsuccessfully challenged by flame retardant manufacturers) and similar restrictions in New York and Washington states. Other countries lag behind, demonstrated by the United Kingdom's continued use of flame retardants in furniture, but a recent consensus statement authored by experts in the United Kingdom called for more effective fire safety measures that also reduce human and environmental exposure to flame retardants.
While these restrictions acknowledge the persistent, bioaccumulative, and toxic properties of halogenated flame retardants, many do not fully incorporate the class approach to protect against regrettable substitutions. For example, the ECHA restriction does not currently include chlorinated flame retardants or organophosphate esters, which share many of the same concerning properties as brominated flame retardants. This model of restricting chemicals in one-by-one or in small groups is inefficient, time-consuming, and results in chemicals being used long after researchers demonstrate toxicity. This is why our Institute's work is focused on changing outdated flammability standards that can lead to the need for flame retardants without a fire safety benefit.
PFAS in the Garden? How to Minimize Exposure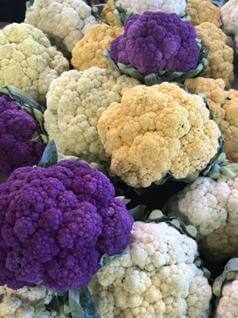 By Kris Hansen
Does the beginning of spring find you looking forward to planting vegetables or berry bushes in your home garden? In addition to thinking about garden pests and challenging weather, are you concerned about PFAS exposure? I live in Minnesota adjacent to areas where PFAS were landfilled for years and groundwater is contaminated. Being thoughtful about how you plant and care for your garden, especially in a community like mine, can ensure that contamination of your homegrown produce is unlikely to pose a problem.
PFAS in homegrown vegetables can come from PFAS contaminated water, soil, or compost made from contaminated biosolids. See below for suggestions to minimize PFAS in your homegrown harvest if you live near a source of PFAS:
● In general, long chain PFAS (e.g. PFOS, PFOA) are less likely to be present in the leafy, above ground portion of your vegetables. Smaller chain PFAS (e.g. PFBS) are more water soluble and have high bioavailability so they can more easily travel throughout the plants, including the edible greens.
● Leafy greens can absorb more PFAS than grains.
● In a study of several home gardens, "floret" vegetables (e.g. cauliflower, broccoli) showed the highest level of PFAS uptake compared to other garden vegetables.
● If PFAS is present in your soil (or your water source), some may be absorbed by the plant. Peeling your root veggies (e.g. carrots) before eating them can reduce exposure to the long chain PFAS.
● Field grown plants irrigated with contaminated water have lower PFAS absorption than plants grown in pots irrigated with the same water. The pots keep even mobile PFAS compounds in close contact with the roots.
● To minimize PFAS in your home garden, avoid waste-derived fertilizers (these are fertilizers/composts made of food waste, compostable paper, grass clippings, etc) or biosolids from municipal waste treatment facilities which may be contaminated.
● Consider foraging! A recent study on edible mushrooms indicates they have very low uptake of PFAS compounds, either short or long chain! A thoughtful approach to backyard gardening can help minimize your exposure to PFAS and maximize the health benefits and enjoyment of fresh, local vegetables. Here are two good resources to consult. For my part, I am looking forward to enjoying a summer of homegrown fruits and vegetables!
Green Science Policy Institute in the News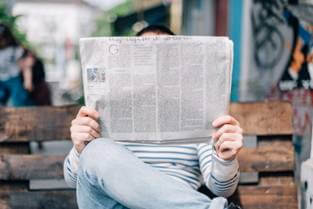 By Rebecca Fuoco
Below are recent news articles, blogs, podcasts, newsletters, and more that have featured our Institute's work and expertise.
CALENDAR
May 4, 2023:
Sustainable Cosmetics Summit
Westin New York at Times Square, New York, NY
Arlene will be presenting a talk entitled "PFAS in Cosmetics & Personal Care Products" at the Summit which encourages sustainability in the personal care industry.

May 4, 2023, 1-2 P.M. ET:
Safe & healthy products: How to address PFAS
Carol Kwiatkowski from our Institute and Jennifer Easton, Founder & CEO of Sway will speak during this timely webinar on manufacturing & sourcing PFAS-free products. Register here.
May 20 & 21, 2023:
Annual Berkeley Himalayan Fair
Live Oak Park, 1300 Shattuck Avenue at Berryman, North Berkeley
Enjoy the food, music, dance, crafts and arts of the Himalayas. Profits to Himalayan charities. Contact [email protected] if you'd like to volunteer to help out at her booth under the big tree northeast of the stage. Please do stop by her booth to say hello and enjoy the Himalayan entertainment. More information about the Himalayan Fair is here.
Receive Updates By Email
Subscribe to our monthly newsletter and get these updates delivered right to your inbox!