February 2023: Bomb Trains and Cancer Alleys
In this edition:
I hope you are having a good winter. I am enjoying a working vacation in Wyoming including cross country skiing while taking phone meetings. If you are also a skier, an update on PFAS in ski wax is below.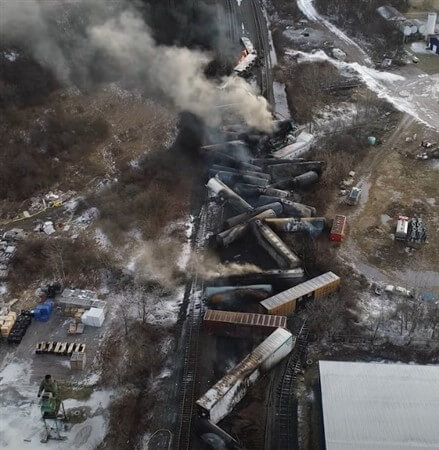 You have likely heard about the toxic train derailment disaster that continues to unfold in Ohio. To avoid an explosion, officials released box cars full of vinyl chloride monomer and then burned the toxic chemicals. Hearing about this risky course of action, I remembered the chemical industry's suppression of research showing vinyl chloride causing a fatal liver cancer first in mice, then in rats, and finally in workers as described in David Rosner and Gerald Markowitz's exposé Deceit and Denial. And that when burned vinyl chloride transforms into cancer-causing dioxins and furans.
I contacted Rosner and Markowitz to suggest their writing an opinion piece to share the dangers of burning vinyl chloride and to draw renewed attention to the chemical industry duplicity described in their book. David Rosner responded right away, suggesting we take the lead. Our science communications director Rebecca Fuoco drafted the opinion piece in one day and the New York Times accepted it swiftly.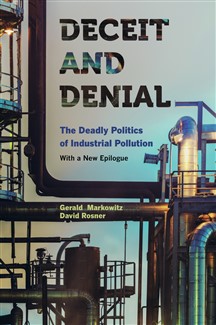 The op-ed explains that the proliferation of PVC plastics leads to these cars full of vinyl chloride on American railroads and communities surrounding production plants becoming new "cancer alleys." We recommend reading the updated 2013 edition of Deceit and Denial, with an epilogue recounting the chemical industry's aggressive reaction to the book.
Another recent op-ed where we facilitated was "Flame retardants in your earbuds? Toxic chemicals in homes? Left and right are sick of It," published inThe Fulcrum by our board member Joan Blades (also founder of Living Room Conversations) and John Gable. They explain how chemical producers game standards setting processes for their profit—as in adding unneeded flame retardants to electronics. "Under the cloak of boring bureaucracy, chemical companies hijack these committees and shape the codes to boost the sales of their products at the expense of our health."
Op-eds are one of the communications tools our Institute uses to effect positive change in policy and business practice. Our proven formula is Research + Communications + Decision Makers = Change. Please check out our Institute's other recent op-eds.
Finally, I was honored by textile leader Maharam, as part of their "Stories" series, featuring a favorite excerpt from Breaking Trail about my 1976 summit attempt on Mt. Everest where I set an altitude record for an American woman at that time.
I feel like the work our Institute is doing now is similar to climbing Mt Everest: assembling a team with a clear goal, overcoming storms, avalanches, and an occasional Yeti to achieve the summit of a healthier world. Thank you for reading this newsletter and being part of our expedition.
Kind regards,
Arlene and the Green Science Policy Team
Keeping Our Pets Safe from Chemical Harm
From squeaky toys to disposable food containers and poop bags, plastics are abundant in the pet care industry. Unfortunately, these materials and their chemical ingredients can be harmful to dogs, cats, rabbits, and more.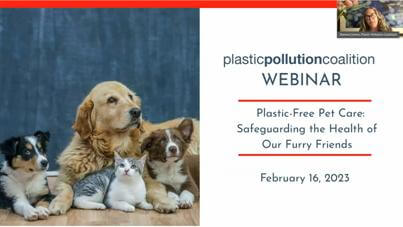 On Feb. 16, the Plastic Pollution Coalition hosted a webinar on mitigating these harms. Arlene was a panelist in addition to veterinarian Dr. Marty Goldstein and Pooch Paper founder Tracy Rosensteel.
Arlene's advice included avoiding spot-on flea treatments that can expose your pets & family to pesticides such as fipronil and imidacloprid.
They can get washed down the drain & harm food web in bays, streams & lakes. The best way to avoid flea & tick problems is to use oral medications and clean your home well to remove flea larvae & eggs.
For more good ideas on safer pet products check out the listings from the San Francisco Dept.of the environment at here.
You can watch the full webinar recording here.
Soap That Isn't Clean?
By Lydia Jahl
One might assume that soap makes things cleaner, but that isn't always true. Recent testing found a cancer-causing chemical called 1,4-dioxane in 9 of 11 laundry detergents tested. 1,4-dioxane is different from most of the Six Classes because it is not intentionally added to detergents or cleaners, but rather is a byproduct during soap ingredient production. Luckily, occasional contact is unlikely to result in significant harm (but it is a carcinogen and best to avoid).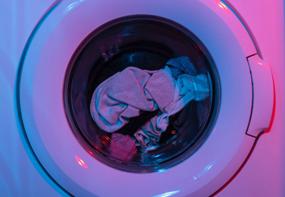 This problem is addressed in recent New York legislation that set a maximum amount of 1,4-dioxane in detergents as well as other cleaners and personal care products. And while contamination is still widespread, the good news is that FDA measurements show 1,4-dioxane levels in products are decreasing over time.
Savvy consumers should avoid ingredients that are often contaminated with 1,4- dioxane – chemicals with "-eth" or "oxynol" like polyethylene glycol (PEG) or sodium laureth sulfate – the presence of which suggests but cannot confirm 1,4-dioxane contamination.
What else should you know when selecting a detergent? Getting back to basics is better for you and the environment. For example, dryer sheets are unnecessary; you can reduce static by purchasing clothing made from natural materials like cotton rather than synthetics like polyester. It's also best to avoid products with artificial fragrances as they often contain phthalates (your laundry shouldn't smell like flowers for weeks after being washed!) "Sanitizer" detergents with antimicrobials are unnecessary (hot water and regular soap kills viruses like SARS-CoV-2). They can contain quaternary ammonium compounds that are associated with asthma, skin irritation, and adverse immunological, reproductive, and developmental problems. And detergent pods and sheets use polyvinyl alcohol that may contribute to microplastics in the environment. Instead, reduce your plastic footprint by choosing powdered detergents in recyclable paper or metal containers.
Let's Get PFAS Off the Slopes and Out of Our Lungs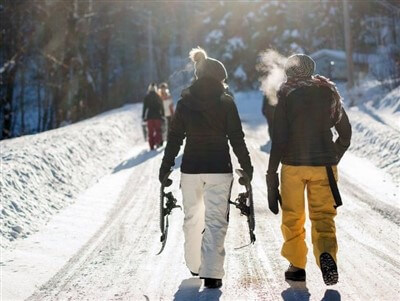 By Carol Kwiatkowski
Exposure to PFAS via inhalation has received relatively little attention compared to other exposures such as drinking water. A recent review of occupations that use PFAS showed that ski waxers were exposed to the highest total airborne concentrations of PFAS compared to other occupations such as textile manufacturers, firefighters, and floor waxers.
Waxes are applied to skis and snowboards to improve glide across the snow and grip for cross-country skis. A 2021 survey of long-term US skiers and snowboarders revealed that 92% personally applied wax and most applied waxes containing PFAS and other harmful chemicals such as solvents.
Not only are these potentially harmful to the health of the people applying the wax, but previous studies have demonstrated contamination of the environment near ski resorts and effects on local wildlife (see these search results on PFAS Central).
The good news is that progress toward reducing such use and exposure is being made by the ski industry. This includes bans, education programs, investment in safer alternatives, and a takeback program for fluorinated waxes. As this ski season winds up, we encourage winter sports enthusiasts to take inventory of the products they use, get rid of those with fluorinated and other harmful chemicals, and ask local ski shops to do the same. See the Outdoor Gear section of our PFAS-Free Products page for companies that make ski waxes without PFAS.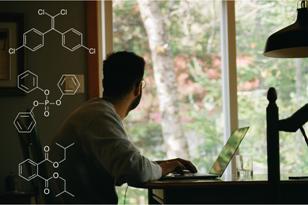 By Lydia Jahl
How many individual items do you think are in your home? Indoor environments can contain tens to even hundreds of thousands of items, and each presents an opportunity to expose us to harmful chemicals. Some of the worst health outcomes from exposure to harmful chemical classes – like PFAS, flame retardants, & phthalates – are those that interfere with hormones and adversely impact reproduction & development. And unfortunately, these chemicals are present in our electronics, furniture, cosmetics, & more.
A recent study in the US, UK, China, and India provided office workers with a silicone wristband to wear for one week to collect chemicals in the air. The researchers discovered that every worker was exposed to chemical mixtures that disrupt hormones. The researchers detected plasticizers, fragrances, flame retardants, and pesticides and also tested how the chemical mixtures interacted with human cells. 99% of wristband samples affected thyroid hormone receptors, 96% affected androgen receptors, and 58% affected estrogen receptors. Furthermore, women were exposed to chemical mixtures with a greater number of chemicals and greater hormone interference, perhaps due to higher personal care product usage.
This isn't the first study to demonstrate our exposure to complex chemical cocktails. The same researchers previously measured specific chemicals that office workers were exposed to, and also discovered that all dust samples collected in university rooms were hormonally active too. A meta-analysis on indoor dust suggested that "the indoor environment contains numerous chemicals associated with reproductive and developmental toxicity, endocrine disruption, cancer, and other health problems."
To avoid these health harms, you can avoid purchasing products marketed as stain-resistant, antimicrobial, or containing fragrance. Dusting with a damp cloth removes chemical-laden dust, replacing the foam in old couches reduces flame retardant exposure, and filtering your air reduces exposure to PFAS, phthalates, and other toxics.
Green Science Policy Institute in the News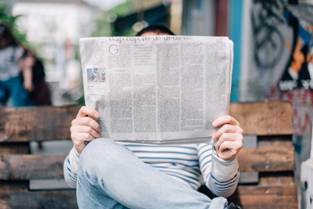 Below are recent news articles, blogs, podcasts, newsletters, and more that have featured our Institute's work and expertise.
Receive Updates By Email
Subscribe to our monthly newsletter and get these updates delivered right to your inbox!