Foam Replacement
Keep the couch you love while saying goodbye to flame retardants
Upholstered furniture manufactured before 2015 is likely to have harmful flame retardant chemicals in the cushion foam. If the label on your furniture says it meets California standard TB 117 it is likely to contain flame retardants. You can replace the cushion foam with new filling that does not contain flame retardants.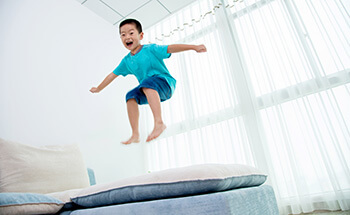 How do I know if my foam has flame retardants?
A California law called SB 1019 requires upholstered furniture made after 2015 to have a label stating whether or not the item contains flame retardants. More information on how to identify safer furniture can be found in this fact sheet. Most furniture that meets the updated standard TB 117-2013 does not contain flame retardants.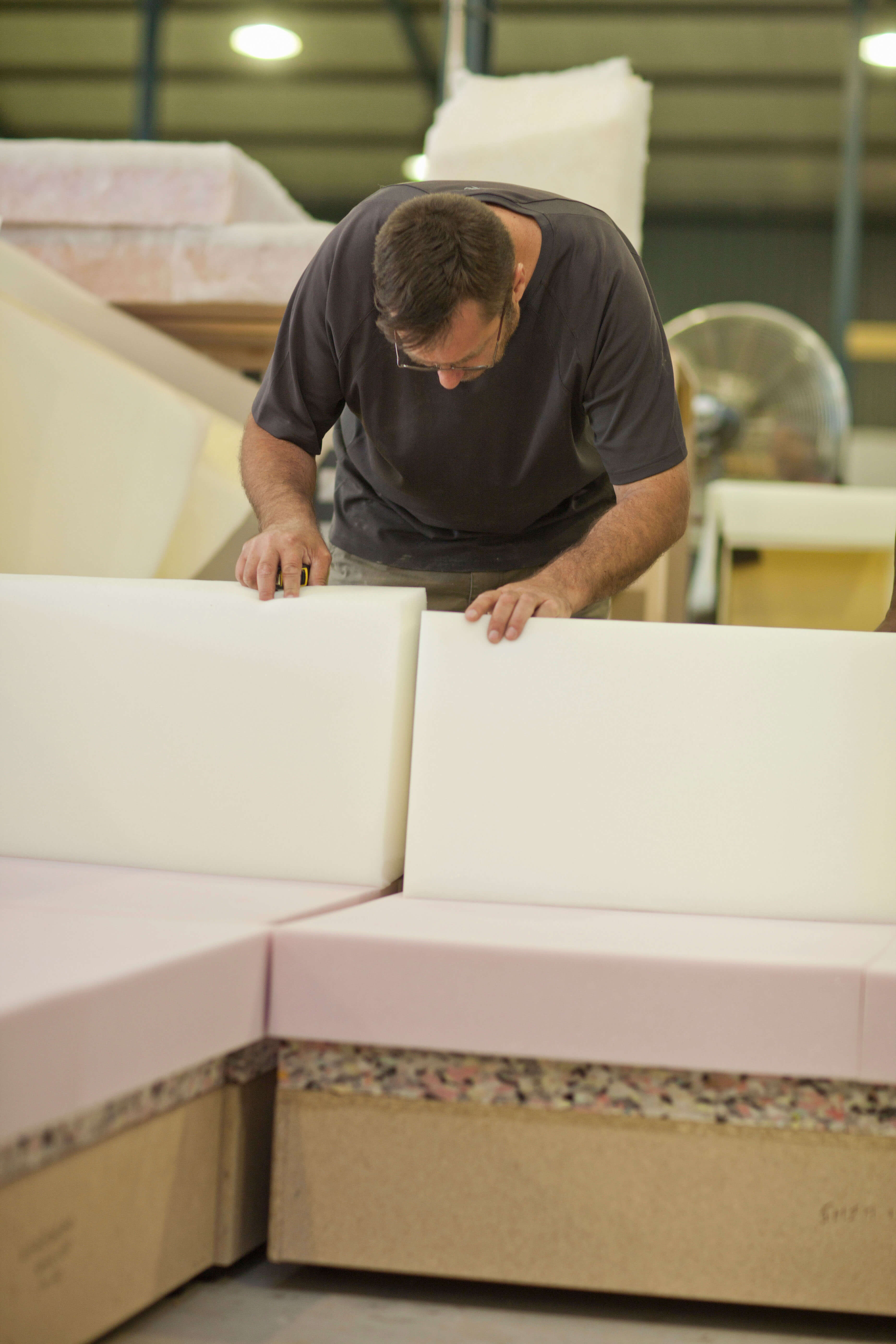 How can I test my foam?
To learn if there are flame retardants in your furniture's polyurethane foam, mail a very small sample of your cushion foam to Duke University Foam Project for free testing.
How can I replace my foam?
Flame retardants were commonly used in furniture seat and back cushions until 2015, but not in the armrests. To replace the foam in your cushions, contact a local foam supplier. Please be sure to specify that the new foam should not contain added flame retardant chemicals.
If the seat and back cushions are not removable, you will need to contact an upholstery specialist.
Finding a foam supplier:
Almost any custom foam or upholstery shop will offer foam replacement services for your couch. We recommend an internet search and calling shops in your area to ask whether they carry flame-retardant-free foam for this purpose.
Some foam suppliers in the San Francisco Bay Area are:
What to do with old foam that contains flame retardants
Currently, the landfill is the best method for disposing of old furniture and foam that contain flame retardants. Donating or reselling cushions that contain flame retardants can result in exposure for the next owner (often low-income families or students). Learn more about our research on responsible disposal.
Contact your city or waste management facility to arrange for a pick-up or find the nearest drop-off location for bulk items.
What else can I do to reduce flame retardants in my home?
You can also decrease exposure to flame retardants and other toxics by washing hands frequently and reducing house dust by wet mopping, dusting with a damp cloth, and vacuuming with a HEPA filter. View our flier: Tips to Reduce Toxics in Your Home.
Learn more about how to reduce contact with toxic chemicals on our Consumer Resources page.