January 2018: A game of toxic 'whack-a-mole'
In this edition: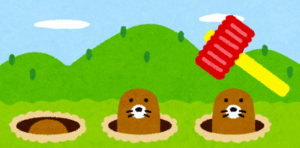 The Green Science Policy Institute and I wish you a very happy and healthy 2018. This is a big year for us–our tenth anniversary! Hard to believe it has been a decade since the Institute was founded to address the problem of toxic flame retardants in furniture and baby products. We'll be letting you know about some fun events to mark this special occasion.
First is our upcoming February 9 Flame Retardant Dilemma and Beyond symposium at UC Berkeley. Once again we have some great speakers lined up such as Sharon Lerner, an award-wining investigative journalist; EarthJustice attorney Eve Gartner, our collaborator on the successful petition to ban consumer products with toxic flame retardants; and the EPA scientist Johnsie Lang. Please consider joining us this informative day.
Our Institute received outstanding media last week. The coverage below should help spread our message about limiting the use of the Six Classes of chemicals of concern. Check out the The toxic chemical 'whack-a-mole' game in Fair Warning where I was interviewed about ending the longstanding pattern of swapping one toxic substance for another.
Also see: CBS Morning News: Are toxic chemicals at Air Force bases leading to cancer?
Goop: Are There Flame Retardants in Your Furniture? A Q&A with Arlene Blum
Earth Justice Quarterly Magazine Winter 2017, Catching Fire: How Two Women Teamed up to Take on the Chemical Industry–And Won!
[If you receive the Earth Justice Magazine, check out this story on attorney Eve Gartner and my work to limit the use of toxic flame retardants]
BBC Newsnight: How fire-safe is British furniture?
Please read below for some good news about healthier buildings and more. Looking forward to another productive year for our work reducing unnecessary and harmful chemicals for a healthier world.
Thanking you so much for reading this and to the many of you who contributed to our annual campaign for your invaluable and generous support of our Institute.
Arlene and the Green Science Policy team
Join Us at the Flame Retardant Dilemma and Beyond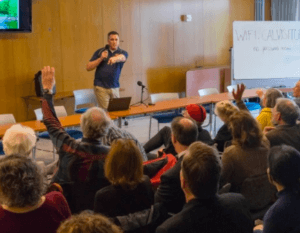 Please come to our annual Flame Retardant Dilemma and Beyond symposium, February 9th at UC Berkeley. Since 2007, these meetings have educated decision-makers in government and business to reduce toxics and protect our health.
A draft agenda is here. Register here.
When: Friday, February 9, 2018, 8:30 AM to 4:00 PM
Where: 150 University Hall, UC Berkeley (2199 Addison Street, Berkeley, CA)
Contact: [email protected]
Cost: $10 full-time students; $25 non-profit, government, academia and the public; $50 corporate and business.
(Covers venue, handouts, continental breakfast, lunch & snacks.)
Register here.
Progress towards healthier building insulation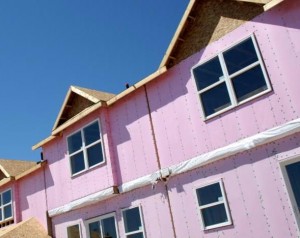 We have great news about progress towards healthier buildings with reduced use of toxic flame retardants, a long-term goal of the Institute. In collaboration with architects and public health and fire safety experts, we have been working to update building codes so flame retardants aren't required where they don't provide a meaningful fire safety benefit–for example below ground where there is no oxygen or ignition source. And after years of effort, positive change is on the horizon. According to a recent report released by the California Office of the State Fire Marshal, California can safely update its residential building code to allow below-grade use of foam plastic building insulation without flame retardants. This is a big step towards healthier building insulation. Please get in touch with Swati if you are involved in green building and might like to work with our Institute and colleagues to ensure the report's findings are implemented.
Flame retardant air sampling is for the birds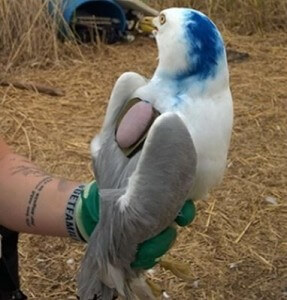 Gulls in Canada were recently outfitted with miniature air sampling backpacks to monitor their exposure to PBDE flame retardant chemicals. These chemicals cause decreased fertility, lowered IQ in children, cancer and more. Researchers previously believed that the majority of the gull's exposure came via ingestion through their fish-diet. In a recent paper Canadian researchers found higher levels of the toxic flame retardants in gulls than in fish, leading them to hypothesize that the birds could be also exposed from the air.
Tracking two dozen gulls, the researchers found that the birds were often attracted to the food waste in landfills. Unfortunately flame retarded materials are also found in landfills which would further expose the gulls. So sad our wildlife has high levels of these often unnecessary toxics. To learn more about this class of persistent pollutants and how you can reduce your exposure to them, watch our short video and visit our website.
Our scientists letter makes a splash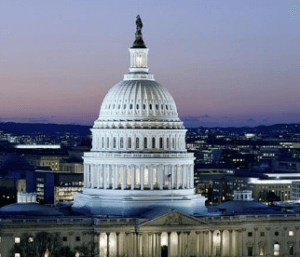 Fairbanks, Alaska, and Grand Rapids Michigan have made the headlines because of highly fluorinated chemicals in private drinking water wells. These incidents are part of an unfortunate national trend: the number of Americans with contaminated drinking water is higher than initial estimates. In fact, up to a quarter of our nation's water systems may turn out to contain these chemicals at levels of concern to some scientists.
Our letter in the journal Environmental Health proposes a coordinated national response to the growing contamination. The letter, signed by 37 leading scientists, was sent to members of the House and Senate, as well as officials in the Department of Defense and other federal agencies. The piece was picked up by dozens of media outlets in the U.S. and Canada.
Some of the provisions we suggest in the letter are included in the 2018 U.S. National Defense Authorization Act. We are continuing to advise House and Senate staff from both sides of the aisle, especially those whose districts include impacted communities.
Receive Updates By Email
Subscribe to our monthly newsletter and get these updates delivered right to your inbox!