June 2019: Highly Timely
In this edition: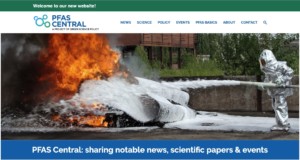 I hope you are enjoying the summer and have some fun vacation plans. We are delighted to share our new PFAS Central website. You can click the image on
the right for the latest news, science and policy of these "forever chemicals."
I'm just back from fruitful East Coast meetings. Tom Bruton and I, along with attorney Rob Bilott and North Carolina scientist Detlef Knappe, led briefings and had meetings in the House and Senate where numerous bills are in play to reduce harm from PFAS. A bipartisan group of senators just introduced amendments to the military budget that would require monitoring of all the water supplies in the country for PFAS and drinking water standards for PFOA and PFOS. Other provisions include limiting new PFAS uses and establishing standards for PFAS disposal. More is in Tom's update below.
At the 2nd National Conference on PFAS at Northeastern University in Boston we heard tragic stories of communities with health problems linked to PFAS contaminated drinking water made more challenging by a lack of response from the polluters and authorities.
The noted scientist Linda Birnbaum shared research finding pancreatic cancer tumors in mice exposed to very low levels of PFAS implying that a health protective drinking water standard should be much lower. Linda also shared that the health effects of the 4-carbon short chain PFAS called PFBS were similar to the 8-carbon long chain PFOS. This contradicts industry claims of the safety of the short chains. Researchers also discussed the decreased immune response to vaccines in children and impaired lactation in mothers with higher exposures to PFAS.
You can stay updated on the current groundbreaking national proposals in Congress and the most important new science at www.PFASCentral.org as below.
Happy summer,
Arlene and the Green Science Policy Team
PFASCentral.org: Your source for the latest PFAS News

Everyone from Congress to scientists is concerned about PFAS or highly fluorinated chemicals these days–and rightly so. Researchers have long known these substances last forever and are harmful. What's been less clear is where to find reliable information on the fast moving policy and research on PFAS.
That's why GSP has launched PFAS Central. Check out this informative new site for the latest PFAS news articles, science, policy and opportunities, including jobs, grants, calls for public comments and events. We carefully curate the avalanche of information on PFAS to include only the most interesting and important items. Each scientific article includes an intriguing line about the study's conclusions.
If you find this website useful, please link to it from your own website or social media and share with your friends.
Danish Defeat of the Toxic Toys
by Seth Rojello Fernández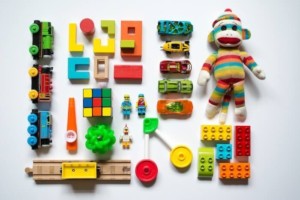 Children love squeezing squishy toys, but Coop Denmark found that foam puppies, kittens, and other cuddly foam toys release cancer-causing solvents when held tightly. As a result, Coop will begin requiring disclosure of chemicals in children's toys next month. They hope to inspire other retailers worldwide to ask manufacturers for chemical transparency. That way, ingredients in toys and other products will be clearly labelled. These toys and others can then be healthier and safer for all.
BPA: A High Price to Pay for a Receipt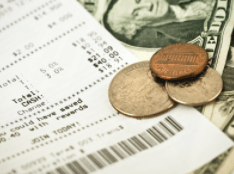 You probably already know to purchase water bottles that are free of bisphenol A (BPA). But did you also know that this hormone disrupting chemical, and its regrettable substitute BPS, are used in cash register receipts?
The Ecology Center tested 206 store receipts in 2018 and found that 93% contained either BPA or BPS. The chemicals, which give receipts their distinctive powdery texture, are not bound to the paper and can be absorbed through the skin and enter the bloodstream. In fact, one study showed that over 88% of human exposure to BPS was through handling receipts.
While there are detectable levels of BPA and BPS in most humans, cashiers, who handle up to thirty receipts each hour, are the most vulnerable to bisphenol's adverse health effects. Exposure, which has been linked to obesity, heart disease, diabetes, decreased fertility and endocrine disruption, can be reduced by handwashing and wearing gloves while handling receipts.
The good news is that Trader Joe's and other retailers have committed to using alternatives that are free of the whole class of bisphenols, and others are eliminating physical receipts altogether.
A Bipartisan Congress says: No More PFAS Foams
by Tom Bruton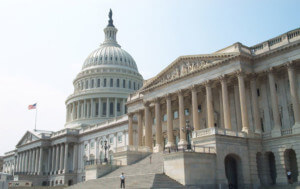 Government requirements can drive the use of harmful chemicals. It's counterintuitive, but true. For instance, California furniture flammability standards led to the use of the toxic flame retardant penta-PBDE in U.S. furniture. As a result, dust from California homes contained levels of these chemicals that were 200 times higher than those in Europe. With updated standards, most furniture foam no longer contains toxic flame retardants.
Firefighting foams containing PFAS are another example. Since the 1960s, the U.S. military has explicitly required that Class B firefighting foams contain these highly fluorinated chemicals. That requirement has a major impact: military use accounts for 75% of all such foam in the U.S., and other agencies like the FAA follow the military's lead. Decades of PFAS-containing foam use has led to widespread contamination of water supplies around the country.
A groundbreaking provision in the defense spending bill making its way through both the House and Senate would prohibit the military from purchasing and using PFAS-containing firefighting foam. Fingers crossed that this provision is signed into law and that the military can begin to use safer, PFAS-free alternatives.
Au Revoir to the Old at Montréal Conference
by Joe Charbonnet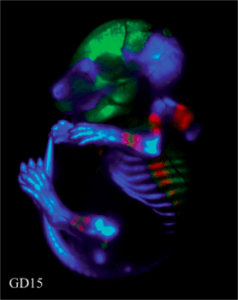 The top minds studying flame retardant compounds convened over poutine in Montréal last month to discuss these problematic chemicals. At the 9th International Symposium on Flame Retardants researchers presented some research on older flame retardants like notoriously toxic PBDEs, but most compelling findings focused on replacement chemicals that have not been well studied or regulated.
In one memorable example, McGill University researchers imaged rats whose skeletal cells appeared as different colors depending on their development from cartilage into adult bones. They found that a new phosphorous-based flame retardant could stunt bone growth. Sacré bleu indeed! The study's images would make a great album cover if they didn't hold such worrying implications for our health.
Research is pivoting towards such new flame retardants. However, this pivot would be unnecessary if we treated toxic chemicals as a class, rather than studying, and then regulating, a never-ending string of replacements.
The Six Classes Approach Translated
by Heather Stone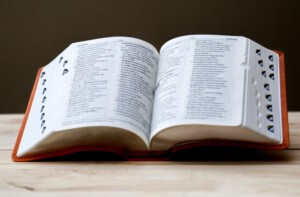 You might have thought that our Institute's informative Six Classes videos were interesting, but have you ever wondered if they were intéressante in French, they were intéressante in French, interesante in Spanish, or even מעניין in Hebrew, or занимљиво in Serbian? You can now view the videos with subtitles in any of these languages by going to the playlist here. Then select Settings and choose from the subtitle list. When you watch each of these short videos, you will learn where a classes of harmful chemicals is used, why it is harmful, and how to reduce your exposure.Our Institute recently collaborated with the Environment and Health Fund in Israel for the Hebrew translations and the Safer Chemicals Alternative organization in Serbia for the Serbian subtitles. Many thanks to Christopher Olivares, from the UC Berkeley Department of Civil and Environmental Engineering, for the Spanish and to Sylvie Gilman, the film producer of Brains in Danger (or Demain, Tous Cretins?), for the French translation.
Circular, Reasoned
by Joe Charbonnet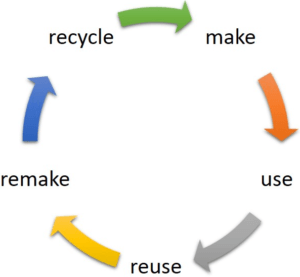 We've come a long way since "reduce, reuse, recycle." This simple mnemonic has grown into the circular economy. Manufacturers are striving to give materials new life after new life. But toxic chemicals can clog the gears of circularity.
Policymakers limited toxic chemicals in waste and recycling streams after discovering that flame retardants added during a previous use can be recycled into toys and food utensils. The EU recently banned some flame retardants to increase the recycling of electronic display cases.
A recent report by ChemSec highlighted Ikea for committing to use only renewable or recycled materials by 2030. Ikea Chemical Specialist Therese Lilliebladh cautioned that toxics in recycled materials will "result in a growing supply of recycled materials containing hazardous chemicals, [and] hamper the market potential for secondhand materials as more and more companies ask for materials that do not contain hazardous chemicals."
Through its Circular Google initiative, the web search giant is committing to "promote healthy materials and safe chemistry" in a circular economy. Chemicals must be safe, says Google, "because we can't change the chemistry of products once we put them out in the world."
The advent of the circular economy will mean that what goes around comes around. Reducing the use of harmful chemicals can ensure that what comes around isn't toxic.
CALENDAR
July 10, 2019: California DTSC Seminar
Location: 3rd Floor Auditoria, 700 Heinz Ave, Berkeley, California, or via webcast here at 2:00pm.
Joe Charbonnet will be presenting on Radically Reimagining a Less Toxic World.
July 24-26, 2019: Oregon Assoc of Clean Water Agencies Conference
Location: Mount Bachelor Village Resort, Bend, Oregon
Arlene Blum will be giving the opening keynote on the Six Classes of chemicals of
concern. Details here.
July 31, 2019: Workshop on Implications of Carpets on Indoor Chemistry and Microbiology
Location: Columbus, Ohio
Tom Bruton will be presenting. Details here.
August 12, 2019: SETAC Focused Topic Meeting on Environmental Risk Assessment of PFAS
Location: Durham, North Carolina
Tom Bruton will be presenting on exposure to PFAS at contaminated sites. Details here.
Receive Updates By Email
Subscribe to our monthly newsletter and get these updates delivered right to your inbox!