October 2023: Why Fireproof Tents, Turtles & Tigers?
In this edition: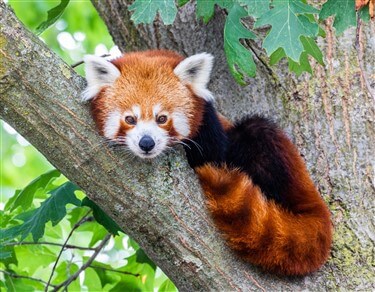 I hope you are enjoying autumn. During breezy walks around the Berkeley Hills, I am appreciating the sights and sounds of our local wildlife. At the same time, as an animal lover, I am sad to see the results of our new map showing flame retardant exposure in wildlife around the world. You can see dots on every continent, representing more than 150 species of wild animals contaminated with these harmful chemicals. They include killer whales, red pandas, chimpanzees, and other endangered creatures.
To protect wild animals, our pets, our families, and ourselves we need to update old flammability standards that drive the use of harmful and unneeded flame retardants.
Fortunately, one such outdated standard was just revised here in California last week when Governor Newsom signed AB 267, The No Toxics Tent Act, into law.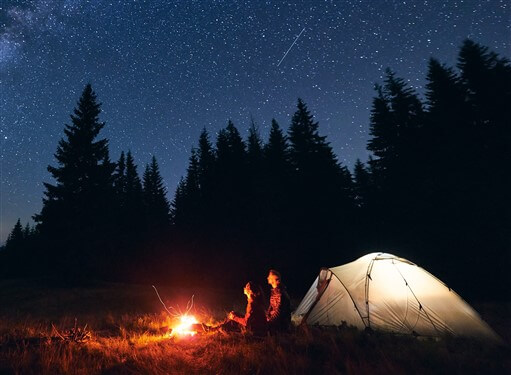 The unnecessary use of flame retardants in tents has been a concern of mine since 1976 when I wrote an article in Summit Magazine, entitled "Flame Retardant Tents May Be Dangerous." I discussed the low fire hazard from camping tents as well as the harm from the flame retardant exposures when pitching or sleeping inside tents. I concluded that "backpacking tents should be exempted from tent flammability standards."
Such good news that now, 47 years later, camping tents and children's play tents and tunnels will no longer need flame retardants in California--and likely beyond. Many thanks to everyone who contacted Gov. Newsom to sign AB 267 into law. More below.
Another unnecessary use of harmful chemicals we have focused on is PFAS in beauty products. You may recall our paper finding forever chemicals in most waterproof mascara, liquid lipsticks, and foundations tested, which was published on the same day the bipartisan No PFAS in Cosmetics Acts were introduced in the U.S. Senate and House. In September 2022, Gov. Newsom signed into law very high impact bills requiring the phaseout of all PFAS in textiles and cosmetics.
Now, our colleagues at Safer Made have released a groundbreaking report,The Need for Safer Chemistry in Beauty: Opportunities for Innovation, to help companies move away from PFAS and other harmful ingredients in cosmetics products and packaging. It was featured in Vogue Business, which has a high impact in the industry. If you want to learn more, you can join Safer Made's informative free webinar tomorrow October 26 at 10 am Pacific time.
Rereading my Summit Magazine article from 1976, I was pleased to see that many years ago I had written, "chemicals used to treat clothing and tents as well as rugs, curtains, mattresses, mattress pads, should be characterized biologically before their use." This is more true now than ever. We need toxicological testing of all chemicals before they are added to our products and end up in our wildlife, our children, and in us. Chemicals in the Six Classes of concern should only be used when their function is essential and there are no safer substitutes. Here at the Green Science Policy Institute, we are delighted at current movement towards more health testing and less use of chemical classes of concern!
Best wishes for a happy and healthy autumn,
Arlene and the Green Science Policy team
Turtles, Tigers, & Bears Plagued with Flame Retardants
by Maddie Dolan & Lydia Jahl
What do wild boars, red pandas, bald eagles, and phytoplankton all have in common? These animals are all contaminated by flame retardants.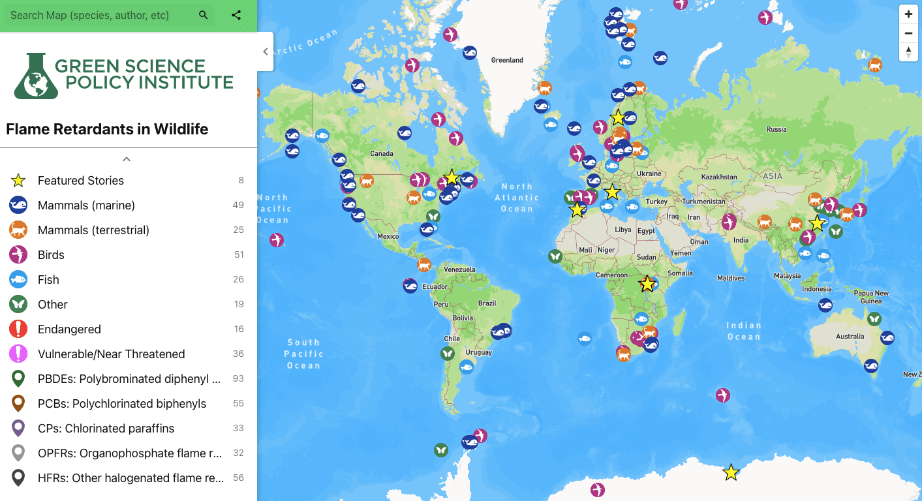 This summer, we began what was supposed to be a simple map with just a few dozen examples of flame retardant exposure in wildlife, to demonstrate that the problem of the overuse of harmful flame retardants has not been solved. But soon, our map expanded to cover over 150 species of animals across all seven continents – and this is still only a small fraction of peer-reviewed studies documenting harmful flame retardants found in wildlife.
This worldwide and unfortunate exposure occurs because of decades of the use of flame retardants in products like vehicles, electronics, furniture, insulation, and tents to meet flammability standards that lack data to support their efficacy. Flame retardants travel through air and water to reach all corners of the world, where they can cause cancer, endocrine disruption, developmental, and other health harms in wildlife and humans alike.
Earlier this year, the Environmental Working Group published a comprehensive map of PFAS in wildlife. In both their PFAS map and our flame retardant map, animals are still burdened by a toxic cocktail of persistent chemicals no longer in use, such as PFOA & PFOS and PCBs & PBDEs. Additionally, the same animals are also exposed to newer replacement chemicals that are also associated with health harms.
The regrettable substitution from PCBs and PBDEs to other flame retardants like organophosphate esters and chlorinated paraffins that leads to this pervasive contamination not only harms wildlife, but also ties up scientists and regulators who have to chase down chemicals one by one. Our map visually demonstrates how ineffective and slow chemical policies impact living creatures on a truly global scale.
Check out our map here to learn more about flame retardant exposure and health impacts on wildlife. And please support policymakers who prioritize environmental health and effective chemical regulation so that chemicals are tested before they are used in our products.
Healthier Tents Coming Soon
By Rebecca Fuoco
On October 14 California Governor Gavin Newsom signed into law The No Toxics Tent Act. The legislation fixes an outdated flammability code that has led to the addition of unneeded and harmful flame retardants to camping tents and children's play tents and tunnels since the 1970's. Our Institute worked with Assembly member Rebecca Bauer-Kahan who introduced the bill, and Lexie Gritlefeld of the California Outdoor Recreation Partnership (CORPS) who sponsored it. Our thanks to them.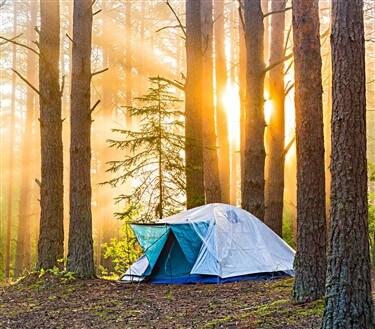 Most testing and field data demonstrate there is not a meaningful fire safety benefit to adding flame retardant chemicals to synthetic-fabric tents. However, extensive data shows health harms from these chemicals, from cancer to lowered IQ. You can learn more about the history in this blog from product safety attorney Neal Cohen.
This update exempts synthetic-fabric camping and backpacking tents with an occupancy of less than 15 people, as well as children's play tents and tunnels, from needing to comply with an outdated flammability standard meant for old canvas tents. Due to California's large market size, most manufacturers have been using flame retardants to meet the state's code for all of their tents sold in North America. Therefore, with the updated regulation, we hope most tents sold to Americans will no longer be treated with unnecessary and harmful chemicals.
Wondering if your tent has flame retardants? Tags stating the tent's fabric "meets CPAI-84" usually indicate the use of flame retardants. We'll update you as more flame retardant-free tents start hitting shelves.
Perils of a Plastic Planet
by Rebecca Fuoco
As we know from our wildlife project, mapping data can be a stark visual reminder of the global consequences of poor chemicals management. Our colleagues at the Minderoo Foundation recently released a database tool mapping more than 3,500 studies dating back to the 1960s on plastic chemical exposure and human health impacts. It focuses on plastic chemicals to which we are commonly exposed: polymers, chemical additives that act as plasticizers and flame retardants, bisphenols, and PFAS. You can filter the data by chemical, country, human health outcome, and more.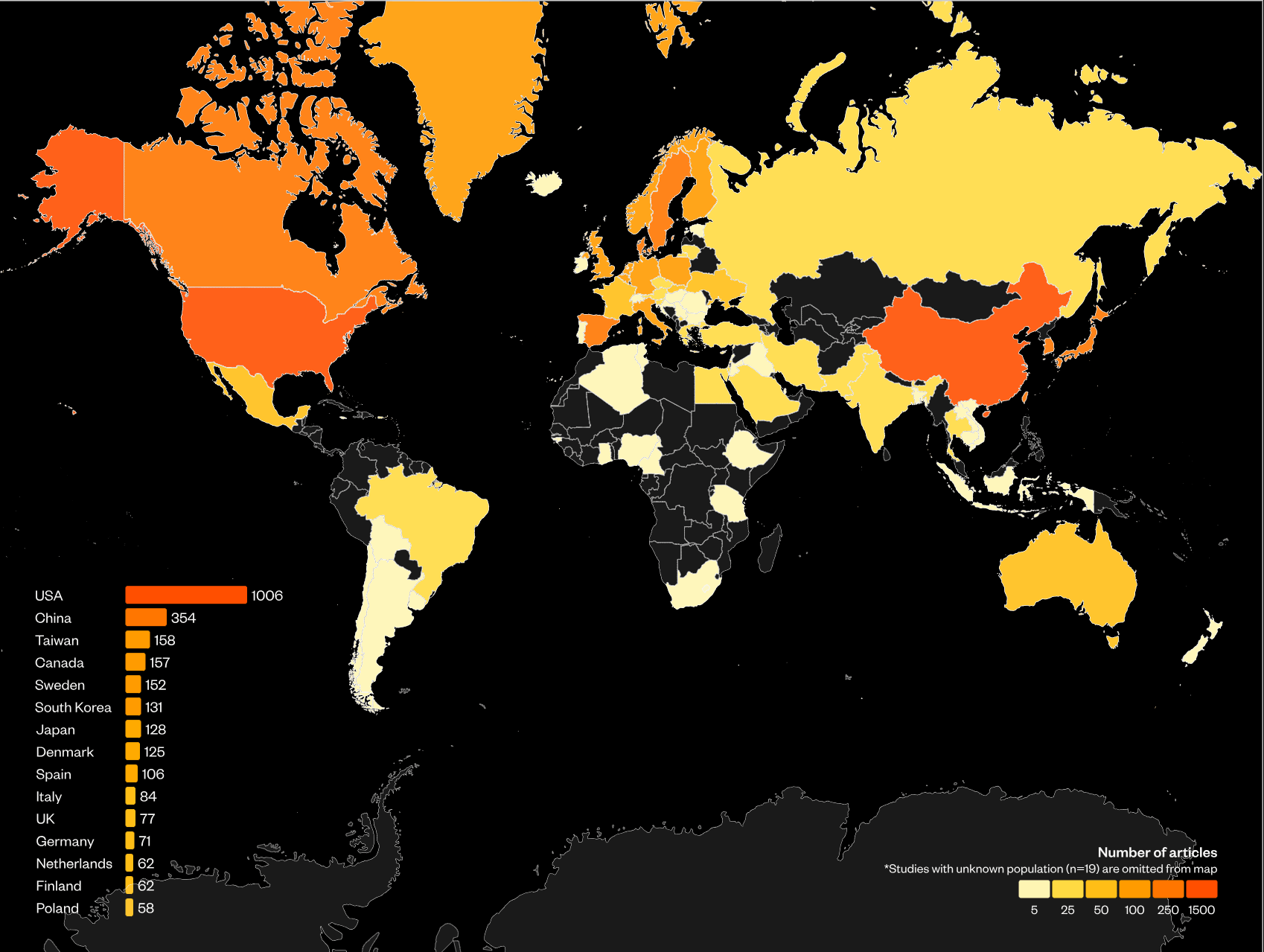 Perhaps the most important takeaway from this database is how far policy lags behind the complex and evolving science. Phased-out plastic chemicals have largely been replaced with chemical cousins with the same or unknown hazards. Few studies so far have investigated substitutes, such as organophosphate flame retardants, phthalate substitutes, and bisphenol analogues. But the limited evidence we do have doesn't look good.
The map also exposes glaring geographic gaps. People in low-income countries are most exposed to plastic waste, but few studies have been conducted with these populations.
In the accompanying paper's conclusion, the researchers call for a paradigm shift in chemical regulation that would ensure new plastic chemicals are rigorously tested for safety before being introduced in consumer products (and our bodies). Sounds familiar?
Short Chain PFAS in Our Products, Our Homes, & in Us
by Ariana Spentzos
As PFOA, PFOS, and other notorious "long chain" PFAS chemicals are being phased out, their replacements are often similar "short chain" PFAS with fewer carbons. Although purported to be an improvement, the smaller replacement molecules are being found to have similar toxicity, persistence, and ability to move throughout the environment.
A recent study, led by Amina Salamova of Emory University, detected short and ultra-short (2 or 3 carbons) chain PFAS in US homes and people. The paper tested for 47 different PFAS in the serum and urine of 81 people and also in dust and drinking water from their homes. Among those analyzed, they detected 39 different PFAS and found that short and ultra-short chain PFAAs (perfluoroalkyl acids—a type of PFAS) were widespread and the most abundant, with the two carbon trifluoroacetic acid predominating in most dust, drinking water, and serum samples. Unfortunately, many of these ultra-short chain PFAS chemicals are not removed from drinking water with conventional filtration methods.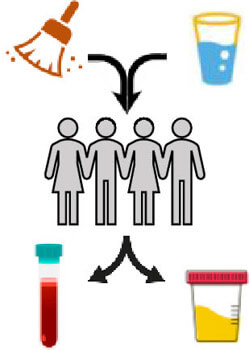 They also found significant correlations between levels of short and ultra-short chain PFAAs in drinking water to serum levels, suggesting that drinking water may be an important source of exposure. Many of the PFAS chemicals present in cosmetics and food packaging can break down to the PFAAs detected in this study, meaning that biotransformation of PFAS in everyday products may be indirectly contributing to the levels of short and ultra-short PFAAs observed.
This paper is an important contribution to the ongoing discussion of whether the short chain PFAS need to be regulated. Meanwhile what can we do? One step is to reduce PFAA dust levels in homes by frequent vacuuming. The study found lower PFAA levels in frequently vacuumed homes or those without carpet. Using drinking water filters is another protective measure against some PFAS. The short and ultra-short chain PFAAs (as well as their precursors like many fluorinated gases) need to be regulated and only used when essential
VIDEO: Update on Europe's PFAS Proposal
Have you been following the PFAS restriction proposal by the European Chemicals Agency (ECHA)? Quite a few people have—the agency received more than 5,600 public comments from more than 4,400 organizations, companies, and interested individuals.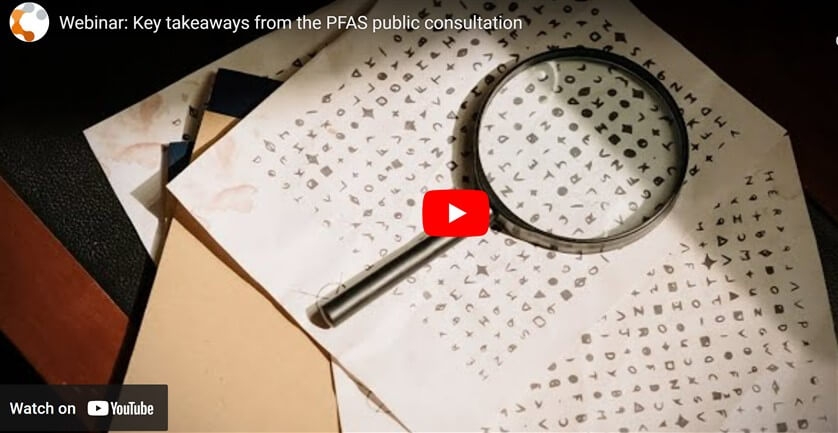 What's next? ECHA committees will hold a series of meetings, where draft opinions will be discussed. The agency will then deliver its final opinions to the European Commission and release them to the public.
You can watch ChemSec's webinar linked above for a rundown of this historic public consultation and what's to come.
Green Science Policy Institute in the News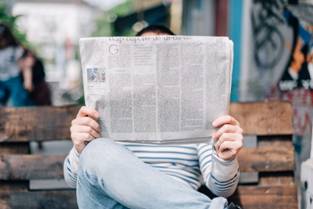 By Rebecca Fuoco
Below are recent news articles, blogs, podcasts, newsletters, and more that have featured our Institute's work and expertise.
Calendar
October 26, 2023: 1:00pm Eastern:
Safer Made Webinar on Beauty Industry Report
Clean beauty pioneer and report co-author, Mia Davis will be leading a discussion with Annie Jackson, the founder of Credo Beauty, and Patrick Foley, the founder of P2 Science. The panelists will highlight ingredient and packaging innovation opportunities in the $500 billion global beauty and personal care product industry. Register here.
November 27, 2023, 12:45–1:45pm Eastern:
Department of Civil, Construction, and Environmental Engineering, Raleigh, North Carolina
Arlene will speak at a seminar on reducing harm from toxics chemicals at North Carolina State University.
December 6, 2023
The Cosmos Club, Washington, D.C.
Arlene will present the 2023 John Wesley Powell Lecture, "Breaking Trail: A Climbing Life", describing her mountain and scientific adventures at the Cosmos Club in Washington, D.C.
Receive Updates By Email
Subscribe to our monthly newsletter and get these updates delivered right to your inbox!