September 2023: Gimme (NonToxic) Shelter
In this edition: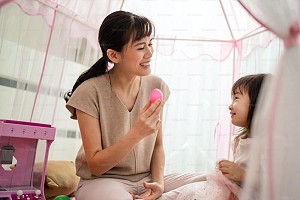 Did you know that harmful flame retardants are applied to most camping and backpacking tents – and even children's play tents and tunnels – sold in North America? It's because of flammability standards created in the 1970s when tents were still made of heavy cotton canvas. Nowadays, tents are generally made from less flammable, lightweight synthetic materials, making this standard superfluous (sound familiar?). Testing and field data have confirmed the lack of fire safety benefit for modern tents.
To solve this problem, California Assemblymember Rebecca Bauer-Kahan introduced the No Toxics Tent Act (AB 267), freeing manufacturers of most tents from having to add these unneeded and harmful chemicals. Last week it passed the state senate and landed on Governor Gavin Newsom's desk. He has not taken a position yet and has until Sept 25 to sign. If you'd like tents to be both fire safe and healthy, please take 1-2 minutes to contact Gov. Newsom and urge him to sign.
Stay tuned for our upcoming project showing the global consequences of unnecessary flammability standards like this tent standard above to people and wildlife alike. Of course, flame retardants are far from the only chemical threat to the planet.
When you think of polar bears, you might think "climate change," but new research shows that PFAS and other chemicals are compounding this threat and posing their own danger. "The [PFAS] levels in Svalbard polar bears are actually equivalent to [those of] people living near fluorochemical factories in China," said scientist William Frederik Hartz. "It's really [unbelievable] to me that something living in a remote Arctic environment can be as contaminated as some of the most-exposed workers on earth."
It might be hard to think about the connection between the health of polar bears (and other animals) and our own health, but it's critical. That's what the emerging field of One Health is starting to tackle: the interplay between human health, animal health, and environmental health. Human pandemics of animal origin illustrate this: an animal virus can jump to a human more easily when environmental degradation forces the two into closer contact. We're excited to see what the newly funded One Health initiative at the University of Arizona will accomplish.
If you feel discouraged by grim PFAS research, you should check out the PFAS Project Lab's new database which provides comprehensive and user-friendly information about policy and governance actions on PFAS in the United States at the federal level and in the 50 U.S. States. It's a nice reminder of progress being made on forever chemicals.
Wishing you a happy Fall,
Arlene and the Green Science Policy team
P.S. I am hiring a part-time personal administrative assistant for four to six hours per week of flexible work in Berkeley. Applicants should email me why they are interested and their resume.
How to Enjoy Your Pumpkin Spice Latte Without Toxics
by Lydia Jahl
As the weather begins to cool down, you may find yourself reaching for a pumpkin spice latte or other hot beverage, glad for the change from plastic iced coffee cups to paper cups. Unfortunately, paper cups have a thin coating of plastic on the inside to keep the paper cup from getting wet.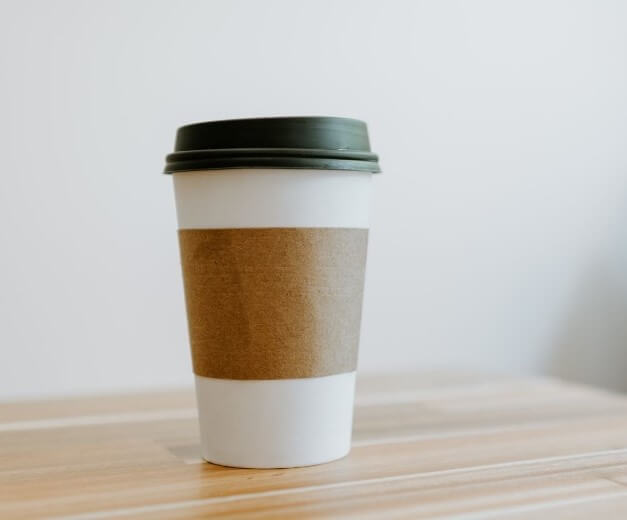 While the overall mass of plastic in a paper to-go cup may be less than in a fully-plastic to-go cup, it is still problematic that your drink is in contact with plastic, and any chemicals in the plastics will leach out more readily into hot liquids compared to cold liquids. Several studies have found thousands of microplastics and other contaminants released from plastic lined paper cups, especially those made with plant-based plastics. These problems can also be exacerbated by what you put in your paper cup, like plastic tea bags that release billions of microplastic particles or some straws that contain PFAS.
The microplastics and other contaminants that leach out of plastic cups aren't only damaging to the beverage drinkers. To demonstrate possible effects on wildlife from discarded cups, a recent study put cups into water and soil and then exposed aquatic insects to the contaminated water and soil. The researchers observed growth inhibition and physical deformities on the larvae, suggesting that the mixture of chemicals that leach out of disposable cups are harmful.
What can you do to limit your exposure? If you can't break your Starbucks habit, bring your own glass or stainless steel container to the cafe (though keep an eye out to see whether your favorite cafe still first makes the drink in a plastic container). Even better, make your own drink at home, preferably in a glass mug (some ceramics—especially painted ones—can be contaminated with lead or cadmium).
If you're a tea drinker, choose a brand that does not use any plastic in their tea bags or brew loose-leaf tea in a stainless steel infuser. If you're a coffee drinker, it's very hard to find a coffee maker without any plastic. Your best bet is to use a glass or stainless steel pour-over dripper with unbleached paper filters. Or perhaps matcha is more your cup of tea? Just make sure to stir it with a traditional whisk or stainless steel frother rather than an immersion blender, as these often leach flame retardants.
Horrors of the Deep: Our Toxic Legacy Still Haunts Us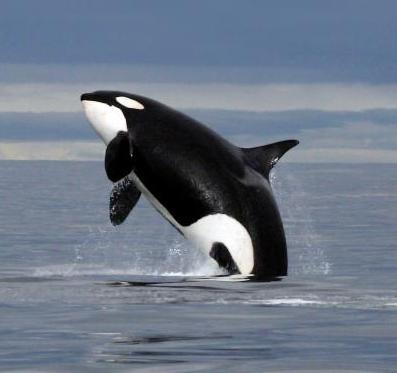 By Robin Blades from our Archives
Some years ago, the UK lost one of its last killer whales. Lulu's body contained high levels of PCBs—an industrial chemical banned almost two decades before Lulu was born. The highest PCB levels ever measured in any marine mammal were found in bottlenose dolphins off the coast of Brunswick, Georgia. Just upstream, coastal communities are eating the same seafood as the dolphins, building up PCBs that pass from mother to child. How did our oceans become so contaminated with a chemical banned forty years ago?
Read more in our blog. And learn more about flame retardants in wildlife next month in our October newsletter.
Kitchenware Deceptions
by Ariana Spentzos
Concerned about the safety of your kitchenware choices? California's recent ban on PFAS in food packaging, entitled the "California Safer Food Packaging and Cookware Act", is aimed at safeguarding consumers and promoting transparency. Since early 2023, it has mandated the online disclosure of intentionally added hazardous chemicals, as designated by the Department of Toxic Substances Control, and includes provisions to prevent misleading advertising on cookware.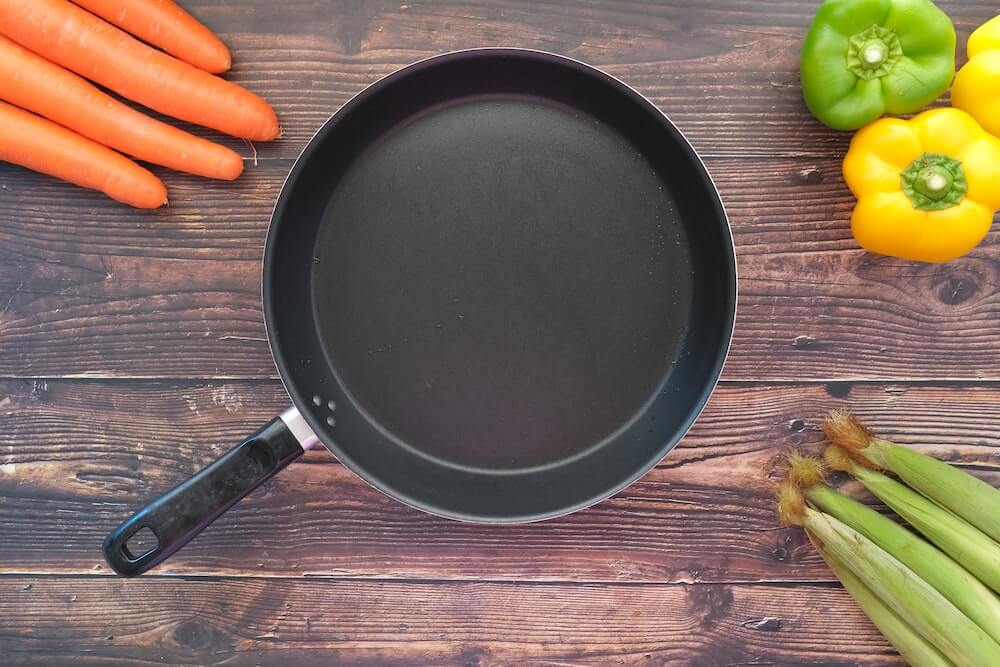 Despite these regulations, we have discovered numerous instances of major retailers violating the new legislation. Many manufacturers now market their Teflon cookware as "PFOA-free," potentially misleading consumers into believing these products are entirely PFAS-free. While PFOA, a well-known and widely used toxic PFAS chemical, hasn't been used in Teflon pan production for years, Teflon cookware still contains the PFAS compound PTFE.
Although PTFE does not share the same health risks as PFOA, scratched or overheated pans release microplastics and harmful fumes, and PTFE contributes to PFAS contamination through manufacturing and end-of-life disposal.
Additionally, recent testing conducted by Mamavation found that more than one-third of food wrappers still indicated the presence of PFAS—even after the legislation came into effect.
Considering the ongoing environmental and health concerns linked to the full lifecycle of PTFE-coated items, we continue to recommend avoiding non-stick cookware that uses these coatings, including pans, air fryers, and cooking sheets.
A Colorful PCB Problem
by Lauren Heine
Though the U.S. EPA banned polychlorinated biphenyls (PCBs) in 1979 for hundreds of applications, exposure persists. In addition to communities burdened with persistent contamination, PCBs still linger in the food chain and in many old buildings, including schools.
Compounding this exposure to legacy PCBs, the U.S. EPA allows for inadvertent generation of PCBs to occur in certain manufacturing processes. Known as inadvertent PCBs (iPCBs), they are produced when manufacturing pigments and dyes, silicones, and vinyl chloride.
iPCBs are allowed at a maximum concentration of 50 ppm. While this does not sound like much, it is becoming increasingly problematic for paper recycling facilities. Recyclers concentrate effluent from waste paper contaminated by iPCB-containing pigments and become PCB emitters. Even the most modern specialty paper mills in the world cannot remove enough of the iPCBs to meet water quality standards designed to protect public health, including the health of tribal communities relying on fish consumption.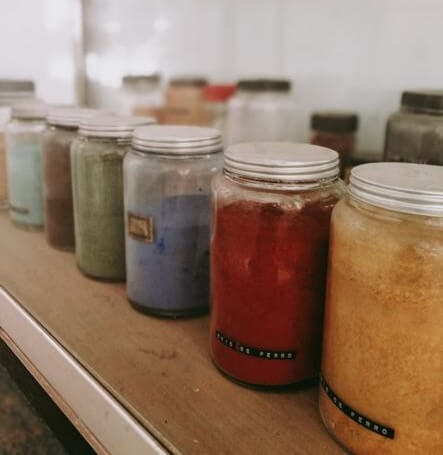 In search for solutions the NGO ChemFORWARD was funded by the Spokane River Regional Toxics Task Force to create the iPCB Pigment Resource, a freely available, searchable dataset. This tool tracks nearly 400 pigments organized by chemical name, CAS#, color index number, application, availability in the U.S. market, and whether they were manufactured using chlorinated solvents or are organochlorine molecules themselves (indicators of potential iPCB generation). The pigments most likely to contain iPCBs are diarylide yellows and phthalocyanine greens and blues.
This iPCB Pigment Resource is being used for a supply chain pilot project to identify which currently used inks should be tested for iPCBs. The goal is to help shift the market towards iPCB-free pigments, which would be a win for public health and the planet.
Reading for Scientists
By Rebecca Fuoco
This isn't my first time evangelizing about the importance of science communication in this newsletter, and it won't be the last. A core mission of our Institute is to help scientists publicize their research so it reaches audiences that can translate findings into action.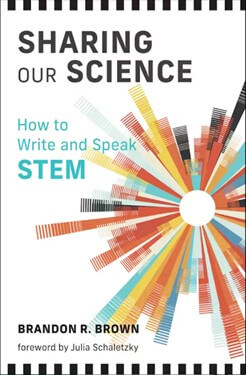 Unfortunately, most scientists don't receive any training in non-scholarly or interdisciplinary communications as part of their education and shy away from broadcasting their work to the public. This is a problem that physicist—and our former Acting Deputy Director—Dr. Brandon R. Brown hopes to help solve with his excellent new book for STEM professionals. Brown's guidance will help you improve everything from day-to-day emails to your magnum opus. He takes you back to basics, training you to build better sentences that engage, inform, and activate your target audience. There's also plenty of task-specific wisdom. For example, I was happy to contribute some tips to this book as the "monarch of headings and subject lines."
What I love about this book is that it models its own writing advice throughout. What could have easily been a dry textbook turns out to be a narrative journey enriched by crisp anecdotes, original metaphors, and (deeply) personal touches.
If you are a scientist, engineer, or tech professional, I encourage you to make some time and space to read this. I promise you will devour it and emerge a more impactful scientist. If you think I'm biased, just ask Nature Physics reviewer Abigal Klopper, who says the book "should be required reading for scientists at any stage of their career."
Green Science Policy Institute in the News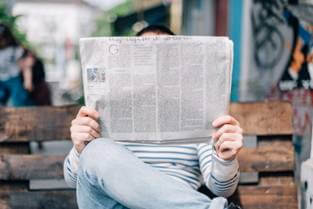 By Rebecca Fuoco
Below are recent news articles, blogs, podcasts, newsletters, and more that have featured our Institute's work and expertise.
Calendar
September 23, 2023, 3:00–5:00pm Pacific:
Reed College, Vollum College Center, 3203 SE Woodstock Blvd, Portland, Oregon
Arlene will present "The Six Classes Concept: Tackling Toxics for Healthier Products, People, and Planet" at the Tom Dunne Memorial Symposium. This talk is free and open to the public.
October 18, 2023: 4:00pm Central:
Baylor University, Environmental Science Seminar
Arlene will present the "Six Classes Concept: Tackling Toxics" at the Environmental Science Seminar at Baylor University via zoom. For information: [email protected]
November 27, 2023, 12:45–1:45pm Eastern:
Department of Civil, Construction, and Environmental Engineering, Raleigh, North Carolina
Arlene will speak at a seminar on reducing harm from toxics chemicals at North Carolina State University.
December 6, 2023
The Cosmos Club, Washington, D.C.
Arlene will present the 2023 John Wesley Powell Lecture, "Breaking Trail: A Climbing Life", describing her mountain and scientific adventures at the Cosmos Club in Washington, D.C.
Receive Updates By Email
Subscribe to our monthly newsletter and get these updates delivered right to your inbox!